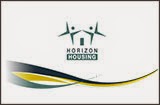 LONDON, UK 14 APRIL, 2014 – 3CX, developer of the award-winning Windows VoIP PBX 3CX Phone System announces that Horizon Housing, the Australian affordable housing provider, has successfully deployed 3CX Phone System. Since installing 3CX Phone System, Horizon Housing has benefited from a reduction in telephony costs and an improvement in productivity.
Horizon Housing found that its old Samsung phone system was no longer able to keep up with the needs of the growing company. Horizon Housing was constantly struggling to customize the system, with significant time and money being spent on upgrades and amendments-  a situation which was no longer sustainable for the non-profit organisation.
Horizon Housing was impressed by the swift and easy transition to 3CX Phone System. The system was installed over a weekend with 99% of customizations completed within the first few days, thanks to the support of A&S Tech Pty Ltd. Horizon Housing's staff and customers were able to immediately enjoy the benefits of the new system without any disruption to the phone service.
Horizon Housing immediately noticed an improvement in the ease of communication between staff and customers with 3CX Phone System. The ability to answer their office line on their mobile phone has enabled staff to remain connected, even when they are out of the office visiting properties and meeting tenants. In addition, staff productivity within the company has reached a new high, as the improved call routing system means that the reception team no longer has to act as a call centre, allowing them to get on with their daily tasks without being disturbed by phone calls.
Read the complete 3CX Phone System Horizon Housing case study and discover how the features of 3CX Phone System enabled the company to cut their costs and increase productivity.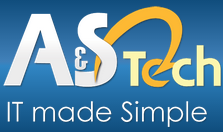 About A & S Tech Pty Ltd (www.aandstech.com.au)
A & S Tech Pty Ltd was established in 2006 and aims to provide customers with the best possible IT network at an affordable price. A & S Tech's degree qualified IT engineers are certified in many areas including: Microsoft, Citric, VMware, 3CX, and Watchguard. With the head office located in Brisbane, A & S Tech serves customers locally, nationally, and internationally.