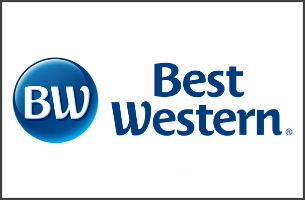 Two Best Western Hotels in Blackpool and Epping Forest, both looking to urgently upgrade their PBX systems. A PBX solution reaching the end of its life was not going to allow these two hotels to keep or exceed the high-level customer service they are known for.
Both teams started their search for a system that would give new options and would build upon the features they had become reliant on. As with all 3CX customers, they did their homework and shopped around for different quotes. The competition tried to woo these two as much as they could. In the end, their best hospitality was no match for 3CX. Cost savings and all the features included in one package was a wake up call for the two teams.
In the hospitality industry, it doesn't matter whether a guest is on holiday or travelling for business, they both require the same attention to detail. The modern traveller expects someone to be there whenever they need them. 3CX gives Best Western Plus Epping Forest and Best Western Carlton Blackpool the assurance that their customers can communicate with staff in a reliable and efficient manner.
For the deployment process, fear of downtime was a concern, but 3CX proved the ideal solution once again. Onitak, the London-based 3CX channel partner that worked with both Best Westerns was able have the system up and running within a matter of hours. Guests were able to use the system immediately.
Mohammad Umer, Director of IT, Starboard Hotels who owns and operates Best Western Carlton Blackpool: "The 3CX phone system has ticked all the boxes for Best Western Carlton Hotel Blackpool. Replacing the old outdated PBX has meant we no longer need expensive maintenance contracts to keep the system going, savings thousands of pounds each year. The 3CX system is very reliable. As the 2nd hotel to implement 3CX, we are confident that we will be able to use our success as a launch pad to roll out 3CX across all sites in the coming months."
Simplicity, usability and flexibility is exactly what Best Western Plus Epping Forest and Best Western Carlton Blackpool were looking for and after finding 3CX, that is exactly what they got.
To read the full story on how Best Western decided 3CX was right for it read our Epping Forest and Blackpool case studies.