LONDON, UK 08 MAY, 2014 – 3CX, developer of the award-winning Windows VoIP PBX 3CX Phone System announces that Hotel Piyush Palace, the luxury hotel based in Ahmedabad, India , has successfully deployed 3CX Phone System with 3CX Hotel Module.
Hotel Piyush Palace was looking for a modern phone system which would provide a communications solution suitable for the high-end hotel. With plans to extend the hotel by another 250 rooms in the coming year, Hotel Piyush Palace also wanted a phone system which could easily be expanded. 3CX Phone System offered the ideal communications solution, as a software-based PBX it was cost-effective and easily scalable with the possibility of adding an unlimited number of extensions and functions. The installation of 60 extensions was completed by 3CX Partner, Ank Technologies, using the hotel's existing infrastructure without the need for additional cabling.
With 3CX Hotel Module, Hotel Piyush Palace was able to transform its 3CX Phone System into a feature-rich hospitality PBX. By integrating 3CX Hotel Module with Atrium, the hotel's property management system, Hotel Piyush Palace is now able to deliver a better customer experience, whilst saving valuable staff time.
Read the complete Hotel Piyush Palace case study to find out how 3CX Phone System delivered a five star feature-rich phone system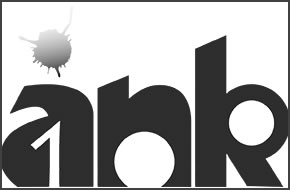 About Ank Technologies (www.anktechnologies.com)
Ank Technologies, under the umbrella of Ank Incorporation (formerly known as Etyping Services), is an IT Enabled Solutions Provider catering to Digital Communications Solutions, IT Solutions and Services & IT Outsourcing. Ank Technologies is dedicated to achieving a symbiotic growth of its partners across India and its neighboring countries by providing a healthy channel with the unified vision of reaching out to a wider base of users globally.