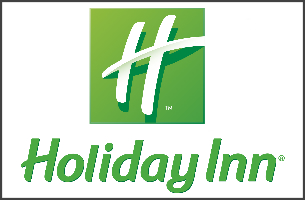 LONDON, UK, 27 February 2018 – 3CX, developer of the next-generation software-based Unified Communications system, is happy to announce that Holiday Inn Paris' new Velizy location has successfully carried out the installation of its award winning VoIP PBX solution in partnership with 3CX reseller SAMCloud. The British-owned brand is one of the largest hotel chains in the world with well over 1,000 active hotels. What started as a humble motel chain has gone on to become one of the most recognizable names in the industry.
With millions of travellers staying at their hotels every year, and with strict standards to uphold in every location, the new Velizy hotel in Paris was in need of a communications system that would allow for advanced hospitality features to enhance the productivity of employees as well as the overall experience of guests. Additionally, the group concluded that a VoIP-based solution was the way forward regarding the implementation of guests' telephones and so Deputy Director, Mr. Pouzet, decided that 3CX was the best fit for the hotel's phone system.
"There were numerous considerations that factored into our decision to select 3CX for our new hotel. We started with the sage advice of our partners at SAMCloud, but recognized quickly that 3CX offered immense cost savings without sacrificing the features that are so important to hospitality today. We also wanted to be able to use DECT phones all around the hotel and put VoIP technology in all 111 rooms, which 3CX made incredibly easy. Simply put, the hotel industry and 3CX go hand in hand" – Mr. Pouzet, Deputy Director, Holiday Inn Express Velizy
In working with 3CX partner SAMCloud, the hotel was able to successfully deploy 3CX within budget and within the allocated time frame, just in time for the grand opening.
Find out more about how Holiday Inn Velizy is benefiting from their new 3CX installation in the complete case study. 
About 3CX (www.3cx.com)
3CX is a 100% channel company and is the developer of a software-based and open standards IP PBX which innovates communications and replaces proprietary PBXs. 3CX cuts telco costs and boosts company productivity and mobility.
With integrated WebRTC web conferencing, softphones for Mac and Windows and smartphone clients for Android, iOS and Windows phones, 3CX offers companies a complete Unified Communications package out of the box.
250,000 customers worldwide use 3CX including Boeing, McDonalds, Hugo Boss, Ramada Plaza Antwerp, Harley Davidson, Wilson Sporting Goods and Pepsi. Maintaining its global presence, 3CX has offices in the U.S., U.K., Germany, South Africa, Russia and Australia. Visit 3CX on Facebook, Twitter and on Google+.
About SAMCloud (www.samcloud.fr)
SAMCloud was founded in 2016 and providers outsource I.T. solution hosting services for a wide range of SMEs. SAMCloud assists you in setting up local or remote hosting of your iPBX, and brings you its technical expertise on 3CX products. Hotel? Your business? Co-working space? Whatever your needs our experience in system and network architectures will allow us to develop the ideal, tailored solution.