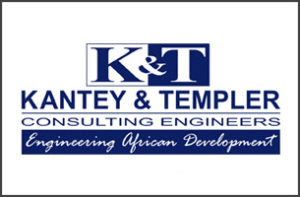 LONDON, UK and WESTVILLE, DURBAN SOUTH AFRICA – 23 JUNE 2016 – 3CX, the maker of the next-generation software-based Unified Communications Solution, has enabled South African engineering contractor Kantey & Templer to cut calling costs, implement advanced call management and to scale up its communications system.
Cutting Costs with IP Telephony
Kantey & Templer was growing, and Executive Associate Andrew Mckay needed a system that would grow with the company, while cutting communications costs.
McKay discovered 3CX, which he found could address the company's communications system's issues – cost of adding lines and phones, low functionality and inflexibility.
3CX cut calling costs to ZAR4,000 ($270 per month) with Internet telephony, got calls routed to the right respondents with advanced call management, and made scaling up economical – there are no extra licence fees for adding lines and phones with 3CX.
Mckay is now getting ready to connect up remote offices.
Executive Associate, Andrew Mckay, said:
"3CX offered a cutting-edge, scalable and flexible system with the added advantage of solid local support, at a competitive price. "We now have the flexible, efficient system we need to grow as a company." .
Read the complete case study to find out how Kantey & Templer cut calling costs, implemented advanced call management, and scaled up its communications system with 3CX.
About 3CX (www.3cx.com)
3CX is a 100% channel company and is the developer of a software-based and open standards IP PBX which innovates communications and replaces proprietary PBXs. 3CX cuts telco costs and boosts company productivity and mobility.
With integrated WebRTC web conferencing, softphones for Mac and Windows and smartphone clients for Android, iOS and Windows phones, 3CX offers companies a complete Unified Communications package out of the box.
250,000 customers worldwide use 3CX including Boeing, McDonalds, Hugo Boss, Ramada Plaza Antwerp, Harley Davidson, Wilson Sporting Goods and Pepsi. Maintaining its global presence, 3CX has offices in the U.S., U.K., Germany, South Africa, Russia and Australia. Visit 3CX on Facebook, Twitter and on Google+.
About Kantey & Templer (http://www.kanteys.co.za/)
Kantey & Templer is a leading service-driven company providing and managing professional, quality engineering expertise to Africa. Through staff excellence and sound corporate governance, Kantey & Templer converts engineering concepts into reality. The company is specifically structured to enable it to undertake large-scale projects, yet remain small enough for the principals to maintain a "hands-on" involvement in all projects. Kantey & Templer's tailor-made services are designed to meet the specific requirements of our clients, ranging from technical advice to a total design and construction package.