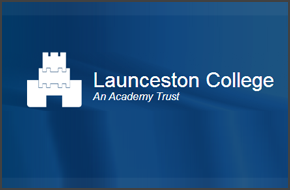 Launceston College drops their telecommunication costs by 40% a year and increases staff mobility and productivity with 3CX Phone System
LONDON, UK, 18 OCTOBER 2013 – 3CX, developer of the award-winning Windows VoIP PBX 3CX Phone System today announces that Launceston College, one of Cornwall's oldest secondary schools, has replaced its outdated and cumbersome PBX for a modern, IP PBX, 3CX Phone System for Windows. Launceston College saw an instant boost in its staff productivity and a drop of 40% in its telecommunications costs!
In 1994, Launceston College had installed a Panasonic PBX, which had become impossible to scale, wasn't meeting their 21st century communications needs and was costing the school too much in management and consultant fees.
TRI-LAN I.T., a skilled 3CX Certified Partner, who has experience in the educational sector with the successful installation of 3CX Phone System at Wiltshire College, installed 3CX Phone System at the school, with the entire deployment taking ten days, which involved the installation of one hundred IP phones.
3CX has received an A+ for the performance of 3CX Phone System at Launceston College, with the new Unified Communications IP PBX processing seven thousand calls per year without a single hiccup. Staff productivity has also been boosted as the school has provisioned DDIs (Direct Dialing In), which allows staff members to be contacted directly, rather than going through the switchboard. The unparalleled mobility features provided in the free 3CXPhone clients allow the staff to use their Androids and iPhones as PBX end-points, which gives them the flexibility to make and receive office calls when away from their desks.
Gary Hockin ICT Technician at Launceston College said: "After many years of being frustrated with the support costs of our very aged Panasonic PBX System, we decided to investigate the costs of replacing the system. Our key drivers were: Locating a system we could add to ourselves, the old system involved extra cabling and a lot of labour costs from our telco provider, the system must integrate with our computer system and use the same cabling and lower support fees. We invited several companies to quote various different solutions but we liked 3CX because of its ease of use and the transparent no hidden extras pricing structure. The installation was a breeze and we have never looked back".

"3CX Phone System achieves significant benefits in a low cost and effective way. It helps improve communication between departments and the outside world. It is easy to install and configure and is simple to manage. It reduces telephone maintenance and call costs. It is a flexible system which allows for cost effective, easy future expansion. When you consider that many organisations can replace their existing system at a cost that is below the first years revenue savings it's an easy, beneficial and safe decision to change!" said Chris Gosnay – Managing Director TRI-LAN I.T. Ltd.
The complete 3CX Phone System Launceston College case study is available here.
About 3CX (www.3cx.com)
3CX is the developer of 3CX Phone System and 3CX Mobile Device Manager. 3CX Phone System is an open standard unified communications platform for Windows that works with standard SIP phones and replaces any proprietary PBX. 3CX Phone System is more manageable than standard PBX systems and delivers substantial cost savings while increasing productivity. Some of the world's leading companies and organizations use the 3CX Phone System, including Boeing, the Caterham F1 Team, Intercontinental Hotels & Resorts, Harley Davidson, and MIT.
3CX was named a CRN Emerging Vendor in 2011 and 2012 and has been awarded CRN's 5-Star Partner Program rating in 2013. 3CX has also been awarded Windows Server Certification and won the Windowsnetworking.com Gold Award, the Windows IT Pro 2008 Editor's Best Award and a Best Buy Award from Computer Shopper.
3CX Mobile Device Manager is an inexpensive hosted and on-premise mobile device management solution that allows businesses to easily manage, secure, monitor, find and track their iOS and Android smartphones and tablets from an easy to use dashboard. 3CX has offices in Australia, Cyprus, Germany, Hong Kong, Malta, South Africa, the UK and the U.S. Visit us at: https://www.3cx.com, and on Facebook at: www.facebook.com/3CX.
About TRI-LAN I.T. Limited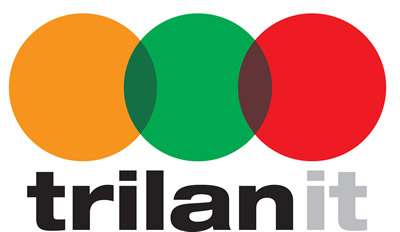 TRI-LAN I.T. Limited (TRI-LAN), a 3CX Partner, provides IT business systems and services to small and medium-sized enterprises (SMEs). The company specializes in file and systems servers; 3CX Phone System installation, maintenance and support; digital CCTV surveillance based on IP networking, and Internet Service Provision (Web hosting, ADSL, SDSL EFM, Fiber and SIP (VoIP) Trunks. TRI-LAN has more than forty years' experience supplying, configuring, installing and maintaining all major hardware and software products for its customers. TRI-LAN was also responsible for the successful 3CX installation at Wiltshire College.