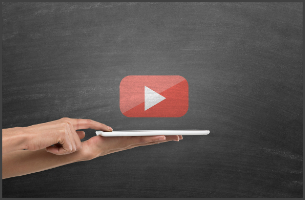 With the release of v15.5 the website, documentation and resources have undergone numerous updates. We've received excellent feedback and we're now pleased to inform you that the 3CX Academy Basic, Intermediate and Advanced training videos have been updated to reflect the new features of our latest version!
As you already know, the 3CX Certification Course was updated and restructured to provide a more productive learning experience. Split into Basic, Intermediate and Advanced Levels, each tier includes a number of separate modules to help get you started with 3CX as well as move onto more advanced concepts and configuration.
The Basic level will guide you through 3CX installation, installation of the client, configuration of desktop phones, the firewall and adding SIP trunks. The Intermediate level is more intense and covers everything from updates, extension settings and remote extensions to ring groups, IVRs and queues. Moving on to the Advanced level you will be learning about advanced inbound & outbound routing, troubleshooting, security & anti-fraud and bridges.
Each level of the 3CX Academy will thoroughly prepare you for the certification exams. Already certified? Our training videos are a great way to refresh your knowledge and remain a 3CX expert! Additionally, we encourage you to take part in our free on-location training events and webinars.
We would also like to remind you that partners that are not certified will not be listed on our site.
So what are you waiting for? Join the thousands of certified 3CX partners today and start the 3CX Academy Training Course!