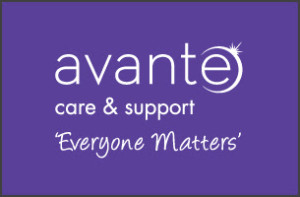 LONDON, UK, 11 APRIL, 2016 – 3CX, developer of next generation software-based PBX 3CX Phone System has enabled Avante Care and Support to bridge communications among its facilities and offices as well as to cut communications costs.
Avante Care and Support is a 25-year-old UK charity that provides high quality personalized home care and support and residential care services.
Avante Care and Support depends on efficient communications. But the Avaya Systems hardware based PBXs that Avante Care and Support used at its 14 different locations were complicated to configure and difficult to maintain. They were also costly: Avante Care and Support spent about £18,000 ($25,515) for the PBX at its headquarters.
The Avante Care and Support IT Team chose 3CX which provided great performance and a rich set of features.
IT Manager Carl Vivash commented:

"3CX is a great business phone system it does everything you could possibly want at an extremely competitive price. The support services are great and the user guides available are outstanding. The best thing about 3CX is that it is a software you can install on a standard PC and have a basic phone system working within hours." 
Avante Care and Support obtained all its objectives with 3CX, and is continuing to roll it out across all its sites. Installation was quick and simple, and it was easy to bridge all of its facilities. 3CX proved cost effective, cutting calling costs with VoIP calls via the data network. 3CX's easy configuration and management via its web console saved hours of time. They are able to make free calls and contact colleagues via their personal extension numbers.
"We couldn't be happier than with 3CX," Carl Vivash concluded.
Read the complete case study to find out how Avante Care took full advantage of the 3CX and the benefits they experienced from it.
About 3CX (www.3cx.com)
3CX is a 100% channel company and is the developer of a software-based and open standards IP PBX which innovates communications and replaces proprietary PBXs. 3CX cuts telco costs and boosts company productivity and mobility.
With integrated WebRTC web conferencing, softphones for Mac and Windows and smartphone clients for Android, iOS and Windows phones, 3CX offers companies a complete Unified Communications package out of the box.
250,000 customers worldwide use 3CX including Boeing, McDonalds, Hugo Boss, Ramada Plaza Antwerp, Harley Davidson, Wilson Sporting Goods and Pepsi. Maintaining its global presence, 3CX has offices in the U.S., U.K., Germany, South Africa, Russia and Australia. Visit 3CX on Facebook, Twitter and on Google+.