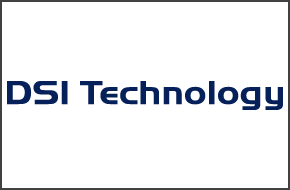 Newly appointed 3CX Distributor DSI Technology will provide 3CX Partners in The Philippines with support and sales and technical training events
LONDON UK and MANILA, PHILIPPINES, 18 FEBRUARY 2014 – 3CX, developer of the award-winning Windows VoIP PBX 3CX Phone System, today announces the appointment of DSI Technology as a new 3CX Distributor for The Philippines. DSI Technology will pass on its sizeable knowledge of the IT and Communications market to new and existing 3CX Partners, providing them with a complete set of support services. As part of DSI Technology's commitment, the company will be providing sales and technical support, licensing and free 3CX Partner training workshops.
"The DSI Technology team is eager and enthusiastic to get the ball rolling as a new 3CX Distributor in The Philippines. 3CX presents exceptional value to our resellers as it provides them with the perfect opportunity to sell the award-winning 3CX Phone System and increase their revenue streams. 3CX Phone System has proven its technical competence and reliability among its users globally. As the Philippine industry continues to experience growth spikes we are confident that it will find a suitable niche in this local market," said Kent Hsieh, General Manager, DSI Technology.

"DSI Technology's vast experience of the Philippine telecommunications market and their knowledge in IP Telephony led to their appointment as a 3CX Distributor. As a new distributor for The Philippines, DSI Technology will provide new and existing 3CX Partners with the support and know-how required to excel. We are really enthusiastic about this new business relationship and look forward to a prosperous partnership with DSI Technology," said Kyle Asbury, Account Manager, 3CX.
About 3CX (www.3cx.com)
3CX is the developer of 3CX Phone System which is an open standard unified communications platform for Windows that works with standard SIP phones and replaces any proprietary PBX. 3CX Phone System is more manageable than standard PBX systems and delivers substantial cost savings while increasing productivity. Some of the world's leading companies and organizations use the 3CX Phone System, including Boeing, the Caterham F1 Team, Intercontinental Hotels & Resorts, Harley Davidson, and MIT.
3CX was named a CRN Emerging Vendor in 2011 and 2012 and has been awarded CRN's 5-Star Partner Program rating in 2013. 3CX has also been awarded Windows Server Certification and won the Windowsnetworking.com Gold Award, the Windows IT Pro 2008 Editor's Best Award and a Best Buy Award from Computer Shopper.
3CX has offices in Australia, Cyprus, Germany, Hong Kong, Malta, South Africa, the UK and the U.S. Visit us at: https://www.3cx.com, and on Facebook at: www.facebook.com/3CX/.
About DSI Technology (www.dimensionsystems.com)
DSI Technology is a subsidiary of Dimension Systems, Inc., Guam's premier Information Technology consulting company.
As a professional IT provider of industry leading solutions, we at DSI Technology have always been driven to offer powerful products, solutions and quality services to our customers. Our un-ending pursuit is to provide our most valuable asset, "Our Customers", with the technology and the solutions they need to ensure that they can reach their business goals.
With over 26 years of experience providing professional consulting services, we have built a solid reputation as the premier provider of computers, servers, mobile computer solutions, networking, business telephone systems, document imaging and content management solutions, contact management, archival solutions, network storages, back office solutions, office automations, maintenance services, website design and hosting, property management, interactive whiteboards, solutions, training and so much more.
We have always been committed to offering the best solutions available. Every solution that we offer is focused on our customers' needs. DSI Technology will always give each and every business the opportunity to push forward and achieve success.