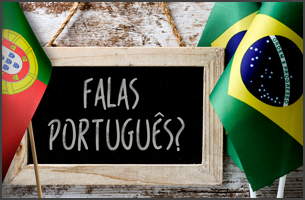 As 3CX's presence continues to grow across the globe, more and more of you have requested forums and resources for additional languages. We already have forums in French, Italian, Spanish, German and Russian and are now introducing our new Portuguese forum as well as manuals and translated strings and prompts in the management console!
Portuguese Forums Integrated into the 3CX Community
The new 3CX Portuguese forum is fully integrated into the existing community so can you start contributing right away. Just head over to the 3CX Community and scroll down to our international forums. As with our other foreign language forums, the Portuguese community will be taken care of by its own local manager so you'll continue to receive the swift communication that you're used to.
New Manuals and Management Console Translations
The 3CX User Manual is already available in Portuguese and the Admin Manual will be soon to follow; you can expect to see this by the end of the month. Additionally, with the release of V15.5 Update 3, Portuguese strings and prompts will be added to the management console.
So what are you waiting for? Login or create your account today to get started with the 3CX forums and stay tuned for additional updates regarding other languages!