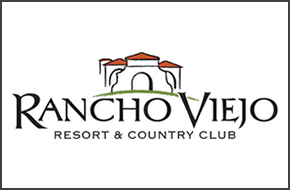 ATLANTA, GEORGIA & HARLINGEN TEXAS, 8 JULY 2013 – 3CX, developer of the award winning Windows VoIP PBX 3CX Phone System, today announced that one of Texas' oldest and most impressive golf resorts, Rancho Viejo Resort & Country Club has dumped its outdated and cumbersome PBX for the modern 3CX Phone System along with 3CX Hotel Module and saw an instant boost in its staff productivity followed by a huge drop in its telecommunications costs!
After its recent renovation, Rancho Viejo needed a phone system that was in keeping with the modernization the resort had undergone. The archaic Mitel SX2000 phone system simply couldn't keep up with the new image the resort had created as it was far too expensive to maintain and couldn't integrate with their RoomMaster Property Management System (PMS).
Rancho Viejo needed an affordable, modern and reliable phone system that would integrate easily with their PMS. Cue 3CX Phone System.
3CX Phone System ticked all the boxes as it's a high value, low cost modern PBX and integrates perfectly with the RoomMaster PMS when combined with the 3CX Hotel Module. Everyday tasks, such as deleting remaining voicemails and printing off call logs when the guests check out are done easily and efficiently with 3CX.
"3CX Phone System has provided our complex business with an affordable and reliable solution. 3CX Phone System is the system our business needs. We now have a phone system that allows our guests to have reliable phone communications and we have substantially lowered our monthly phone bill, "said G. Xavier Montemayor, President of Rancho Viejo Resort and Country Club.
Read the complete case study here to see how Rancho Viejo modernized their telecommunications.
About 3CX (www.3cx.com)
3CX is the developer of 3CX Phone System, an open standard unified communications platform for Windows that works with standard SIP phones and replaces any proprietary PBX. 3CX Phone System is more manageable than standard PBX systems and delivers substantial cost savings while increasing productivity.
Some of the world's leading companies and organizations use 3CX Phone System, including Boeing, the Caterham F1 Team, MIT, Ohio State University and RE/MAX. 3CX was named a CRN Emerging Vendor in 2011 and 2012 and has been awarded Windows Server Certification – the company has also won the Windowsnetworking.com Gold Award, the Windows IT Pro 2008 Editor's Best Award and a Best Buy Award from Computer Shopper. 3CX has offices in Australia, Cyprus, Germany, Hong Kong, Malta, South Africa, the UK and the U.S. Please visit www.3CX.com and 'Like' our Facebook page, http://www.facebook.com/3CX/.
About N2 Tech Solutions (www.n2techsolution.com)
N2 Tech Solutions, is a 3CX Partner, which provides IT business systems and services to small and medium-sized enterprises (SMEs). The company specializes in 3CX Phone System installation, maintenance and support; networking – wired/wireless; server hardware/software commissioning; computer system troubleshooting/repair; on-site service/consultation and website design and maintenance.