Rigensis Bank deploys 3CX Phone System and as a result boosts its customer service – resulting in increased sales and increased staff productivity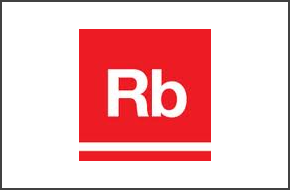 LONDON, UK, 17 FEBRUARY 2014 – 3CX, developer of the award-winning Windows VoIP PBX 3CX Phone System today announces that Rigensis Bank one of Latvia's leading private and business banks deploys 3CX Phone System resulting in a boost in sales and customer service.
Rigensis bank recognised the need for a PBX which could enable them to have loyal and returning customers. They sought out to find a PBX that would be their differentiator and give them the competitive advantage they were after.
VELKOMS SIA,  a premium 3CX Partner, with years of experience, undertook the installation of 3CX Phone System at the bank, which involved the installation of forty five IP phones. The deployment was finished in record time, without any obstacles and didn't affect the day to day operations of the bank. 
The bank is extremely happy with the performance of 3CX Phone System as it has all the right features to allow agents to answer more calls without affecting the customer service standards the bank has set. The bank is happy and so are their customers – 3CX Phone System has proven to be a winner for all parties involved.
"3CX Phone System is a reliable, flexible and cost-effective communication solution for the bank. It has all the necessary features for day-to-day operations and brings friendly, easy-to-use environment to our staff. Simple maintenance by our own IT team is another great advantage of the system, and it is complemented by responsive and competent support from the local 3CX Partner," said Evgeny Zascherinsky , Head of IT Infrastructure, Rigensis Bank.
Read the complete 3CX Phone System Rigensis Bank case study and discover all the features 3CX Phone System offered the bank that enabled them to stay ahead!
About Velkoms SIA

VELKOMS SIA, is a 3CX Premium Partner from Latvia and is one of the first VoIP promoters in the Baltic States. Started this business 14 years ago, VELKOMS sells and supports turn-key solutions based on best-in-class and carefully selected VoIP products. VELKOMS' customers are companies that build, keep and maintain their own telecommunication infrastructure – telecom operators, Internet and IP Telephony Service providers, System Integrators and enterprises. VELKOMS' services also include project consulting, staff training, commissioning & technical support. VELKOMS is devoted to maintaining high standards of work which guarantees a professional approach, high level of responsibility, extensive expertise in both IT and telephony as well as consideration about individuality of each customer.