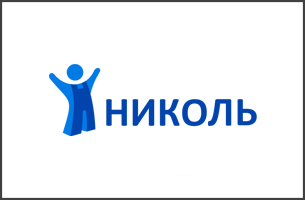 LONDON, UK, 16 February 2018 – 3CX, developer of the next-generation software-based Unified Communications system, today announces that Russian automobile parts wholesaler and retailer, Nikol, has successfully carried out the deployment of its award-winning IP PBX solution at the company's premises in the Siberian Federal District. The company is the largest of its kind in the region and supplies spare parts, auto accessories and chemical goods. As an exclusive representative of more than 50 manufacturers and brands, the dealer has a wide sales network with over 1,200 regular customers.
With such a large customer base, and in distributing parts across Siberia, the Altai Territory, Khakassia and the Republic of Kazakhstan, Nikol found itself to be growing rapidly, at a rate which its communications system could not keep up with. In addition to the need for a scalable PBX solution, the company was also seeking a system that would allow them to modernize their communications and unify all parts of the organization. In looking at upgrading their existing PBX, as well as other, Asterisk®*-based systems, Head of I.T. Andrey Braun finally decided that 3CX was the best fit for the company's objectives.
"Our biggest immediate need was the requirement to expand our capacity. 3CX is a safe, reliable and flexible system with tremendous unified communications capabilities. But for us, it was the excellent scalability and investment retention that put us over the top" – Andrey Braun, IT Head, Nikol
The company carried out deployment of the PBX with the help of 3CX partner VoIPDevice in just a few hours and subsequently observed significant cost savings as well as improved employee productivity.
Read more about Nikol's 3CX installation in the complete case study. 
About 3CX (www.3cx.com)
3CX is a 100% channel company and is the developer of a software-based and open standards IP PBX which innovates communications and replaces proprietary PBXs. 3CX cuts telco costs and boosts company productivity and mobility.
With integrated WebRTC web conferencing, softphones for Mac and Windows and smartphone clients for Android, iOS and Windows phones, 3CX offers companies a complete Unified Communications package out of the box.
250,000 customers worldwide use 3CX including Boeing, McDonalds, Hugo Boss, Ramada Plaza Antwerp, Harley Davidson, Wilson Sporting Goods and Pepsi. Maintaining its global presence, 3CX has offices in the U.S., U.K., Germany, South Africa, Russia and Australia. Visit 3CX on Facebook, Twitter and on Google+.
About VoIPDevice (voipdevice.ru)
VoIPdevice.ru was founded in 2007. The direction of our business is the supply of equipment and the development and implementation of communication solutions. The key advantage of working with us is the ability to purchase and implement a communication solution from one place with a wide choice of VoIP devices. Intelligent selection of equipment on the site allows you to choose the right equipment based on your preferences; sort by price, order quantity and much more.
Our managers and engineers will advise you on various issues and help with writing a technical assignment for placing an order on the Public Procurement portal.
* Asterisk® is a Registered Trademark of Sangoma Technologies. This trademark is not affiliated with 3CX, its products, or its websites. Sangoma Technologies is not the source of, and does not sponsor or endorse, the products/services promoted here. 3CX is not associated with or sponsored by Sangoma Technologies. All product and company names are trademarks™ or registered® trademarks of their respective holders. Use of them does not imply any affiliation with or endorsement by them.