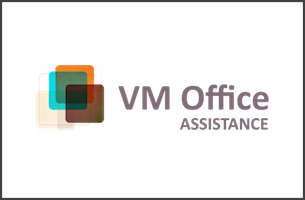 LONDON, UK, 19 March 2018 – 3CX, developer of the next-generation software-based Unified Communications system, is pleased to announce the successful deployment of its award-winning IP PBX solution at the office of Belgian contact center, VM Office. VM Office provides professional telesecretary and administrative support services to a range of small to medium sized businesses as well as organizations in the medical sector.
With only a small number of employees, a growing list of clients, and an increasing demand for high quality customer service, the company was forced to look for an alternative solution when their previous provider no longer supported the hosted PBX they were using. Although VM Office was left in a sticky situation, the discontinuation of their phone system allowed them to seek out and choose a more robust PBX with the agility and UC features that allowed them to efficiently carry out their work and keep customers happy.
"The divestment in our former system was a unique opportunity for VM Office to explore new solutions. We wanted to find another great solution, but were hopeful that we could find a more cost-effective answer as well. And with one employee fielding requests from upwards of 15 clients on a daily basis, we required a solution that would maximize our communications capabilities." – Koen Wuyts, Owner, VM Office
As the company's offering relies solely on their ability to communicate with customers, it was essential that their new phone system would not incur any downtime or disruption to business. Installation was complete in a few short hours and allowed employees to continue working seamlessly.
Read more about how VM Office is enjoying 3CX in the complete case study. 
About 3CX (www.3cx.com)
3CX is a 100% channel company and is the developer of a software-based and open standards IP PBX which innovates communications and replaces proprietary PBXs. 3CX cuts telco costs and boosts company productivity and mobility.
With integrated WebRTC web conferencing, softphones for Mac and Windows and smartphone clients for Android, iOS and Windows phones, 3CX offers companies a complete Unified Communications package out of the box.
250,000 customers worldwide use 3CX including Boeing, McDonalds, Hugo Boss, Ramada Plaza Antwerp, Harley Davidson, Wilson Sporting Goods and Pepsi. Maintaining its global presence, 3CX has offices in the U.S., U.K., Germany, South Africa, Russia and Australia. Visit 3CX on Facebook, Twitter and on Google+.
About Bernaerts Consulting (bernaertsconsulting.be)
With over 20 years of experience in supporting I.T. Infrastructure for SME customers, Bernaerts Consulting was founded in 2016 by Guy Bernaerts. The company has a strong focus on providing the best customer experience and specializes in servers, networks, firewalls and 3CX.