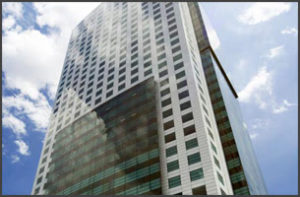 With the opening of offices in Brazil & Mexico as part of the company's global growth strategy.
LONDON, UK, 05 DECEMBER 2016 – 3CX, developer of the next-generation software based Unified Communications System, has announced that the company is opening new offices in Brazil and Mexico.
With the establishment of its new offices, 3CX is aiming at building on the success the company has had so far in the region. The new offices are an integral part of the company's global growth strategy, following the opening of offices in locations around the world.
3CX has more than 2,000 3CX Partners in South America who will receive sales and technical support via the new offices in Mexico and Brazil. Partners will also have the opportunity to attend regular training events in the region to empower them to complete the free 3CX Certifications.
Nick Galea, CEO 3CX, said:
"With the opening of our offices in Brazil and Mexico we're expanding our activities in South America in order to grow our market share even faster and to offer superior training and support to existing 3CX Partners in the region".
3CX Mexico
Blvd. Ávila Camacho No.36 – Pisos 10 y 12
Col. Lomas de Chapultepec
México, DF
Distrito Federal
11000
Mexico
Phone: +52 55 4163 8967
3CX Brazil
Avenida das Nações Unidas, 8501
17º andar – Pinheiros, Pinheiros
São Paulo
SP – CEP
Phone: +55 11 4280 6734
About 3CX (www.3cx.com)
3CX is a 100% channel company and is the developer of a software-based and open standards IP PBX which innovates communications and replaces proprietary PBXs. 3CX cuts telco costs and boosts company productivity and mobility.
With integrated WebRTC web conferencing, softphones for Mac and Windows and smartphone clients for Android, iOS and Windows phones, 3CX offers companies a complete Unified Communications package out of the box.
250,000 customers worldwide use 3CX including Boeing, McDonalds, Hugo Boss, Ramada Plaza Antwerp, Harley Davidson, Wilson Sporting Goods and Pepsi. Maintaining its global presence, 3CX has offices in the U.S., U.K., Germany, South Africa, Russia and Australia. Visit 3CX on Facebook, Twitter and on Google+.