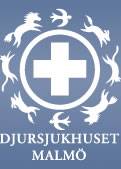 London, UK and Malmö, Sweden, May 25 2012 – 3CX, developer of the award-winning Windows VoIP PBX 3CX Phone System, announced today that 3CX Phone System with the 3CX Call Center Module has been successfully implemented for the Animal Hospital of Malmö, lowering their telephony bill and connecting all their clinics to one PBX.
The Animal Hospital of Malmö, or Regiondjursjukhuset i Malmö, offers 24/7 emergency medical care, and is one of the leading animal hospitals in Sweden. It has a team of 120 people dedicated to giving the highest quality medical treatment to animals across five different sites.
The Animal Hospital had been using an Ericsson MD110 PBX, which had been a hassle with licensing issues, to configure and integrate with other products and solutions, such as an external service for handling incoming call queues. When the warranty expired, they looked for a new cost effective solution that would offer them professional call center features.
3CX Phone System easily answered all of the requirements. Soon, all five locations were connected to the same PBX, lowering telephony costs as calls can now be made by simply dialing an extension, rather than an external number. The 3CX Call Center Module allows users from all sites to answer any incoming calls, saving time and improving customer service levels – crucial when it comes to an emergency service.
"When analyzing the cost and benefits of moving from a legacy-solution to a modern software-based PBX it became clear to us that this was a no-brainer. Using 3CX Phone System is far more cost effective than our old solution," said Göran Ask, CEO of the Animal Hospital of Malmö. "Our clients expect us to be available at all times. Along with our integration partner, Saldab, we've implemented a PBX-solution that ensures we can meet our customers' demands."
"With the 4G and broadband bandwidth glut in urban Sweden, the mechanics of delivering voice services over IP with 3CX Phone System for Windows is far simpler than complex telco solutions and this case study involving multi-location voice services and application integration over IP with 3CX via our good partners Saldab IT is proof of that," said Chris Martin, 3CX Channel Manager.
Read the full case study here to see why the Animal Hospital of Malmö chose 3CX Phone System, and to see the benefits they now enjoy.
About 3CX
3CX is the developer of 3CX Phone System – an open standard unified communications platform for Windows that works with standard SIP phones and replaces a proprietary PBX. 3CX is more manageable and can deliver substantial cost savings besides increasing productivity. Leading companies worldwide such as Caterham F1 Team, Boeing, Ohio State University, MIT and RE/MAX use 3CX Phone System. 3CX has been listed as a CRN 2011 Emerging Vendor and has earned Windows Server Certification as well as other numerous awards, including The Windowsnetworking.com Gold Award, the Windows IT Pro magazine 2008 Editor's Best Award and a Best Buy Award by Computer Shopper Magazine. 3CX has offices in the UK, USA, Germany, Cyprus, Malta, Australia, South Africa and Hong Kong. For more information, visit: https://www.3cx.com/ and find us on Facebook at http://www.facebook.com/3CX/.