TAMPA, FL, 17 NOVEMBER 2016 – 3CX, developer of the next-generation software based Unified Communications System, has announced that the company is expanding its US operations with the opening of a new office in Tampa, Florida.
With the establishment of the Tampa office, 3CX is aiming at building on the success the company has had so far in the US. This move is an integral part of the company's strategy to strengthen its market share in one of the world's largest and fastest growing technology markets.
Nick Galea, CEO 3CX, said:
"We're going from strength to strength in the US and aim at increasing our footprint even further. With the opening of our Tampa office, we are expanding our activities in the US in order to grow our market share even faster than we already are."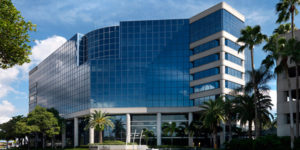 3CX currently has more than 5,000 3CX Partners in the US who will be supported via the new Tampa office. By providing its partners and distributors with increased sales, technical and educational support from Tampa, Florida, the company plans to empower partners to sell more solutions into the US market. Furthermore, with an increased footprint, the company aims to double its partner network in the near future.
3CX already has an impressive portfolio of customers based in the US including Wilson Sporting Goods, RE/MAX, Magnolia Bank, University of North Carolina and more who will likewise be supported from the new 3CX Office in Tampa.
Further details about 3CX's Tampa offices can be found here.
About 3CX (www.3cx.com)
3CX is a 100% channel company and is the developer of a software-based and open standards IP PBX which innovates communications and replaces proprietary PBXs. 3CX cuts telco costs and boosts company productivity and mobility.
With integrated WebRTC web conferencing, softphones for Mac and Windows and smartphone clients for Android, iOS and Windows phones, 3CX offers companies a complete Unified Communications package out of the box.
250,000 customers worldwide use 3CX including Boeing, McDonalds, Hugo Boss, Ramada Plaza Antwerp, Harley Davidson, Wilson Sporting Goods and Pepsi. Maintaining its global presence, 3CX has offices in the U.S., U.K., Germany, South Africa, Russia and Australia. Visit 3CX on Facebook, Twitter and on Google+.