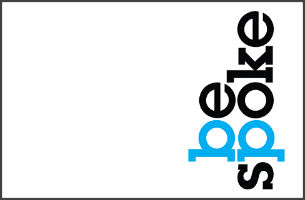 LONDON, UK, 9 May 2018 – 3CX, developer of the next-generation software-based Unified Communications system, has announced the successful deployment of its award-winning VoIP PBX solution at the offices of UK recruitment agency, Bespoke Recruitment. Bespoke Recruitment was established in 2001 and has gone on to be well-recognized as an industry leader with an award-winning track record and a reputation for placing high-quality candidates with its clients.
As the recruitment industry is constantly changing and adapting to suit both the needs of the client and the candidate, Bespoke found itself an increasingly mobile organization and concluded that a modern PBX solution was needed in order to allow the company to progress. With Bespoke's aging Avaya PBX lacking in the necessary functionality, Simon Noakes, Co-founder & director, came to the realization that they were in need of a serious upgrade. After finding the old provider too time consuming and costly to stick with, Simon turned to 3CX.
"We are a small team with plans to grow quickly and needed a system that could grow with us. 3CX Pro is scalable and feature rich. It is easily the best VoIP system we have used."
In choosing 3CX and working with partner Alchemy Systems, Bespoke Recruitment was able to quickly get their new phone system up and running and was able to easily integrate their existing Yealink devices. The company is now experiencing reduced costs and additional productivity enhancing features.
Read the complete case study to find out more about why Bespoke Recruitment turned to 3CX. 
About 3CX (www.3cx.com)
3CX is a 100% channel company and is the developer of a software-based and open standards IP PBX which innovates communications and replaces proprietary PBXs. 3CX cuts telco costs and boosts company productivity and mobility.
With integrated WebRTC web conferencing, softphones for Mac and Windows and smartphone clients for Android, iOS and Windows phones, 3CX offers companies a complete Unified Communications package out of the box.
250,000 customers worldwide use 3CX including Boeing, McDonalds, Hugo Boss, Ramada Plaza Antwerp, Harley Davidson, Wilson Sporting Goods and Pepsi. Maintaining its global presence, 3CX has offices in the U.S., U.K., Germany, South Africa, Russia and Australia. Visit 3CX on Facebook, Twitter and on Google+.
About Alchemy Systems (www.alchemysys.net)
Alchemy Systems offers a single source solution for your business' every I.T. and communications need. It is our mission to provide unrivaled solutions at competitive prices and, with engineers and technicians certified with some of the world's major suppliers, we can offer a service and support guaranteed to enable your business to grow.