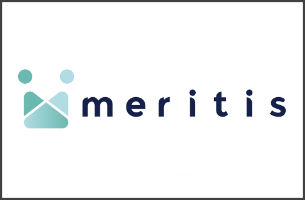 LONDON, UK, 21 JULY 2017 –  3CX, developer of the next-generation software-based Unified Communications system, is pleased to announce the successful deployment of its IP PBX solution at Paris-based consulting firm, Meritis. Meritis began in 2007 as a consulting firm specializing in finance and technology and went on to become one of the most respected businesses in the industry, employing over 300 consultants in branches across the globe.
Meritis has seen steady growth over the past decade and realized that their outdated phone system was restricting further expansion. After many years using a proprietary PBX, the company's experience of service cuts, lack of features, and poor support led Network Telecommunications Manager, Laurent Plagnes, to seek out a more modern and reliable solution.
"Our previous system was too expensive for the services it provided, and we desperately required a system that corresponded to our connection, so as not to lose it. We heard that 3CX was easy to use, had reactive support, and it was clear to me right away that 3CX was the solution that most capably integrated to suit our specific needs." – Laurent Plagnes, Network Telecommunications Manager, Meritis
In choosing 3CX, the company experienced a quick and pain-free deployment resulting in no downtime. Meritis was also pleased to find that the phone system required no extra training for employees. Plagnes also noted that the Meritis IT staff were now able to spend less time on PBX management and that the company had quickly experienced significant cost savings.
Find out more about Meritis' success with 3CX in the complete case study.
About 3CX (www.3cx.com)
3CX is a 100% channel company and is the developer of a software-based and open standards IP PBX which innovates communications and replaces proprietary PBXs. 3CX cuts telco costs and boosts company productivity and mobility.
With integrated WebRTC web conferencing, softphones for Mac and Windows and smartphone clients for Android, iOS and Windows phones, 3CX offers companies a complete Unified Communications package out of the box.
250,000 customers worldwide use 3CX including Boeing, McDonalds, Hugo Boss, Ramada Plaza Antwerp, Harley Davidson, Wilson Sporting Goods and Pepsi. Maintaining its global presence, 3CX has offices in the U.S., U.K., Germany, South Africa, Russia and Australia. Visit 3CX on Facebook, Twitter and on Google+.
About Synaps Informatique (www.synaps.fr)
Since 1992, our team is at your service. Trust the specialists. At Synaps Informatique, we have the technical expertise to equip your company with the 3CX unified communications solution. You want to change your phone system, from 2 to 1000 users, our IPBX ranges are perfect tools to streamline your communication processes and allow you to concentrate on what is the most important: your customers and your company. Contact us on 
http://www.synaps.fr/standard-telephonique/
​