New 3CX Fax Server Update: version 11344 for 3CX Phone System Version 8.10824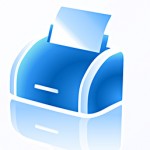 We are pleased to announce a new 3CX Fax Server Update which will be distributed via the 3CX Updates Server from within the 3CX Phone System Windows Management Console. The update improves the reliability of the fax service and increases the compatibility with VoIP providers. Please note that the fax service is RECEIVE ONLY
Instructions to update:
Access the 3CX Phone System Computer using an administrator account and open the 3CX  Windows Management Console from the Start/All Programs menu shortcut. IMPORTANT: Updates work only via the Windows Management Console (Winforms) and not via the Web management console.

Click on the tree node "3CX Phone System Updates"
Click on "3CX Service Packs/Updates"
You will see a new update named 3CX Fax Server Update. Select the checkbox and click the "Download Selected" button on the toolbar.
The download will start, and the 3CX Fax Service will be updated automatically.
This patch has been extensively tested and proven to be very stable for receiving of Faxes. We have bulk tested this patch sending various amounts of Faxes with different pages ranging from 2 to 30 pages at random. We have also stressed the 3CX Fax Server sending 1 large fax of 120 pages that took 21 minutes to transfer and it was received and processed with success. Stress tests included sending 1000 faxes with random pages over a period of 7-8 hours (depending on the fax pages sent) sending approximately 2 faxes every minute from different fax machines.Memory usage was constant between 30-40 MB. CPU usage during bulk test was between 0-3%
We have also tested incoming faxes using VoIP Providers with successful results. Currently supported gateways and voip providers are:
PSTN GATEWAYS
Patton 4114, 4554, 4638, 4960
Grandstream 4104, 4108
Beronet (All models)
Fritzbox 7170
VoIP PROVIDERS
Broadvox
Prionet
Sipcall
Inode
Actio PL
VoIP Unlimited (Requires upgrade to account)
Inphonex (For this provider NAT configuration is needed. Click here for more information)
VozTelecom
The following is a list of providers that we tested and do not support T38. (These providers gave us back the message 488 Not Acceptable here)
VoIP ON
Voip Voice
PeoplePhone
Experio
SIPGATE