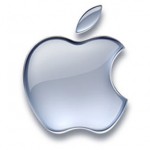 We've released a new version of 3CXPhone for iPhone that fixes a number of smaller issues. We plan to make faster progress with the iPhone client over the next few months.
Fixes
Over all handling and performance improved
Spaces in phone-book numbers do not cause crash of application
"()" in phone-book numbers (Exchange) will be converted automatically
Sip Extension ID and Auth ID can be different now
App will not crash when configuration of profile is incomplete or faulty
Improved handling of profile-filenames
Improved handling of status-bar
Key-Pad-Sounds where not more played after first call
App terminates correctly when using "Exit"
NEW
Added Support for TCP Transport (1.0.22)
Mute MIC while preforming an transfer (1.0.22)
Toggle for internal or external server (1.0.22)
SIP: Extension ID and Auth ID can be provisioned
SIP: Configurable SIP-Server/PBX Port
SIP: Configurable SIP-Proxy Server ("Server:Port" can be used to set Proxy to different port)
SIP: Configurable local SIP-Port (default 5060)
SIP: Configurable local first RTP-Port (default 4000)
Address-book: "+" can be converted to 00 via toggle (default ON)
Address-book: Automatic prefix for calls can set to match outbound rules of PBX (default blank)
A detailed change log can be found here
We look forward to hearing your feedback!