Version 15 came with a completely redesigned and modern Dashboard as well as Windows client and now our popular Mac client is following suit. We've redesigned the Mac client interface to be more user friendly and more UC feature oriented.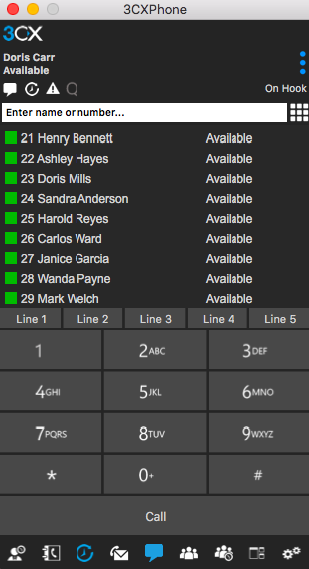 Some of these improvements include:
A new notification bar area
Added an abandoned queue notification icon
Improved search contact / extension engine
Participants can now be added to an active audio conference
If you are already using V15, you can update your Mac clients as follows:
Log in to the 3CX Management console.
Press the "Updates" dropdown and select "3CX clients". A new update will be displayed.
Select the update named "MacOS" and press "download selected". 3CX Server will download this Mac OS client update and push it to your users.
When users start or restart their existing clients, they will be prompted that a new update is available. Existing clients will automatically update and apply the new client update.
Alternatively you can manually download the 3CX client for MacOS from here.
Download Links and Documentation
Download the latest Mac client for 3CX V15 here
Download the free PBX edition of 3CX V15 here
Read the V15 user manual here
View the complete change log here