A new update of our popular web conferencing feature has been released and packed with new features that will make your web conferencing experience seamless and effortless. You can configure many more options from the interface such as multimedia settings, the ability to take screenshots, 3 options for video recording quality as well as improved remote control.
Multimedia Settings Panel
Device selection settings in WebMeeting is finally here. You can switch between different microphones, output device or webcams on the fly. Gone are the days of trying to navigate Google Chrome's confusing permissions interface.
In addition to these basic device selection settings, meeting quality settings have been made available to users. It's now possible to increase or decrease both video and audio quality via the quality selector icons.
You now have access to some additional settings:
Auto Gain Control – increases or decreases your mic's input and output automatically
Echo cancellation – kills echo caused by your mic picking up what your speakers are outputting
Noise suppression- cancels out very specific noises like keyboard typing
Another very important new feature called "Sensitivity Threshold" has been added. This feature makes sure that background noise under a specific threshold is not transmitted.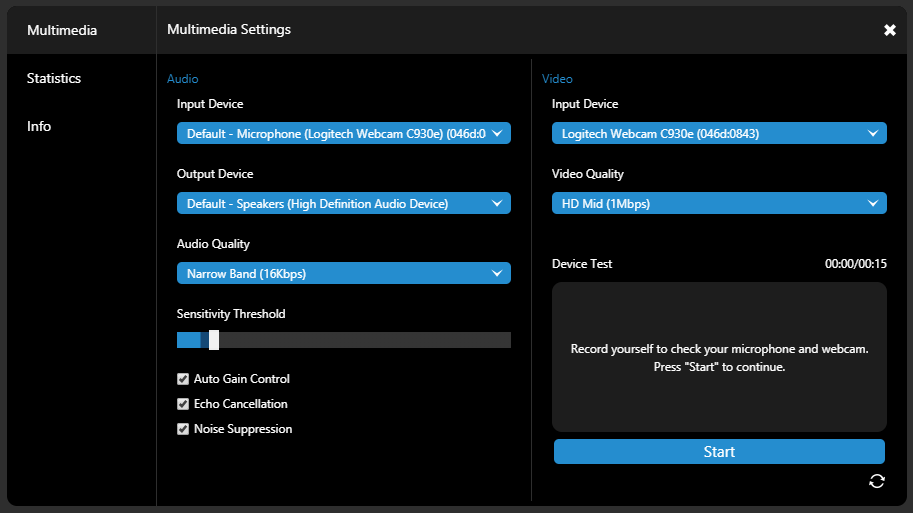 UI Improvements
We felt that our UI needed a bit of a facelift. And it's been given just that. You now have a slightly larger participant and chat panel, less jagged edges and clearer icons.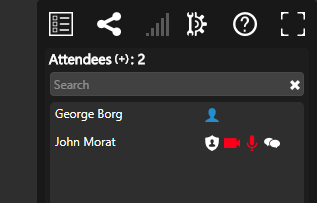 Take a Screenshot
You are now able to take quick snapshots via the newly added snapshot button present on the top right area of each user's video frame. Screenshots taken by using this feature are instantaneous and are saved directly on your computer. Simple and extremely useful!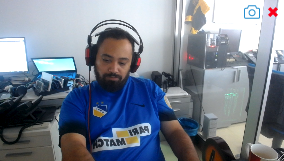 Recording Presets & Record Confirmation Dialog
Recordings can now be done in 480p, 720p and 1080p video quality. Up until now, meetings were recorded with a quality preset of 720p (HD). We felt that users with better webcams could use a 1080p (Full HD) recording pre-set. This would allow for better quality videos to be created. Similarly, we've added a 480p (LQ) preset for users that aren't too interested in video quality.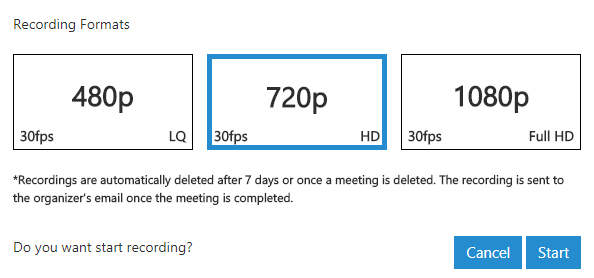 Improved Meeting Quality and Reliability with Unstable Connections
After a lot of work, we've managed to achieve something quite unique with WebMeeting. With the latest update, even in very harsh networking conditions, WebMeeting won't disconnect you, in fact you may not even notice any changes in meeting quality. This is thanks to an internal improvement to our meeting service that can detect if you are experiencing connections issues and does it's best to resend lost meeting data. Internal tests have shown us that even with up to 20% packet loss, users did not disconnect from a meeting and noticed no significant changes in meeting quality.Thanks to this improvement, both users with minor and major networking issues should now notice an improvement with their meetings.
Improved remote control
We felt that the integrated remote control functionality that would allow users to control another participant's computer was too hard to install and use and thus we've given it a modest redesign, making it more user friendly.
Statistics
Users can now troubleshoot their own connectivity issues by using the integrated statistics and charts in the statistics panel. These charts aren't for everyone to see. IT admins can use these charts to troubleshoot various connectivity issues that may occur.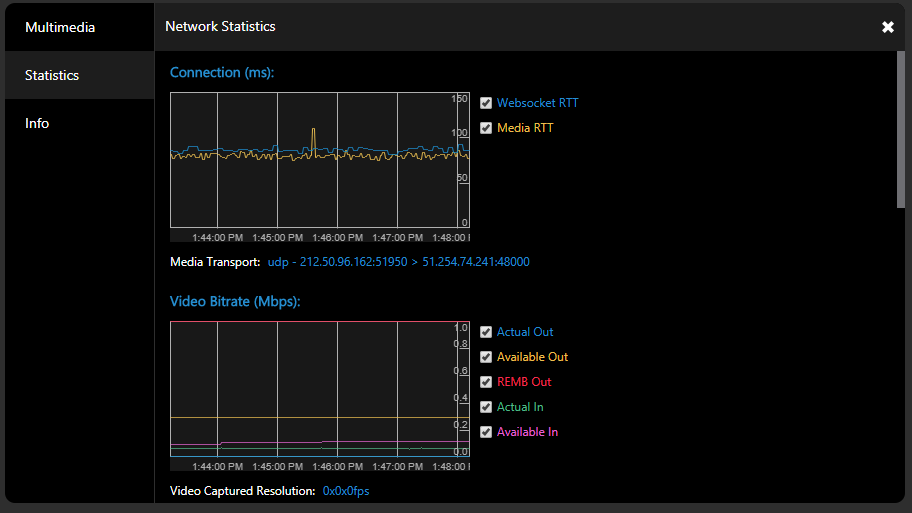 Let us know what you think by clicking on the comment button below.
View the complete change log here.
See the manual here.