Edit 16th September 2015: Please note that 3CX Phone System only works with MS Exchange Server 2013 and 2013 SP1
Mic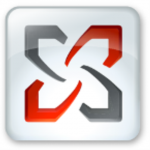 rosoft Exchange Server 2007 / 2010 / 2013  features unified messaging capabilities that can be fully integrated with 3CX Phone System. With this integration, the 3CX IVR system is replaced by the voice mail server and auto attendant system included in Microsoft Exchange Server 2007 / 2010 /2013. The integration is quite straightforward and a detailed configuration guide can be found for Microsoft Exchange 2007 / 2010 and for Microsoft Exchange 2013.
Note : The integration requires a commercial edition of 3CX Phone System and that the Exchange server users have an Enterprise CAL.
Exchange Server 2010 / 2013 Unified Messaging capabilities include:
Voice Mail Preview: Facilitates the task of navigating through voice messages. With Exchange Server 2010 /2013  speech-to-text translation, the user can read the contents of the audio recording in the same fashion they would read an e-mail. Furthermore, if the resulting voice messages are opened using Microsoft Office Outlook 2010, the text of the voice mail preview will become "actionable". Recognized names, contacts, and phone numbers will all be identified with icons that the user can select to add contacts, call using Office Communicator, or send e-mail. To facilitate navigation of the audio, clicking in the text will cause the voice mail to jump to that word and continue playing.
Message Waiting Indicator (MWI): Now with Exchange Server 2010 / 2013, users are notified of the presence of new/unread voice mail by lighting the lamp and providing a count on their supported desk phone. Additionally, users can configure their text messaging notification account to receive the beginning content of the voice mail preview in the SMS. This was not available in Exchange Server 2007.
Auto Attendant: Exchange Unified Messaging's Auto Attendant enables users to navigate to the person they are trying to reach when calling an organization with either the telephone keypad or speech inputs to navigate the menu structure, place a call to a user, or locate a user and then place a call to that user.  Exchange Server 2007 did not support Music on hold, which severely limited the use of the Exchange auto attendant, but this has been resolved in 2010 / 2013.
Outlook Voice Access: Users now have control over their Inbox with Outlook Voice Access via a telephone keypad or voice inputs. This enables anywhere access to their mailbox when a user is away from a computer or Internet-connected device. Users can call into their mailbox to manage their calendar, contacts, and e-mail.
Language Support: More users can now listen to and interact with their e-mail and voice mail in their native language or dialect. Exchange Server 2010 / 2013 offers a broad range of language support with support for 16 languages including three varieties of English, plus Mandarin, Cantonese, European and North American versions of Spanish and French, and several other European languages.
Note: Due to an integration problem, when an Exchange Auto Attendant is used, and an extension number is entered via DTMF, there is no feedback or music on hold played from exchange side until the destination answers the call.
For larger organizations that already have Exchange Server as well as the Enterprise CAL, these unified messaging features can be of interest.