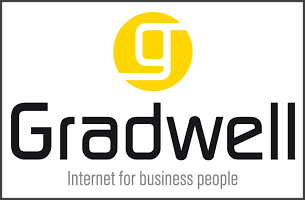 Our UK customers now have even more choice of SIP trunk providers. Following completion of testing with 3CX V15.5 SP1, Gradwell SIP trunk is now available for your selection from within the management console for quick and easy configuration.
Since 1998 Gradwell has been providing business communications solutions to customers all across the UK. Gradwell's portfolio of services includes business VoIP, broadband, fibre and cloud products. As a leading SIP trunk provider with a high level of experience, support and reliability, Gradwell's SIP trunking service provides a flexible and cost-effective solution for use with your 3CX PBX.
You can now quickly and easily configure your 3CX PBX with Gradwell's SIP trunk by following our step-by-step guide and using our pre-configured template. Check out our configuration guide and login to the management console to get started. Please note that to use Gradwell's SIP trunk you must be running 3CX V15.5 SP1. We advise that you always run the latest version of 3CX to ensure ongoing compatibility.
Head over to the configuration guide to find out more about how to configure your Gradwell SIP trunk with 3CX.