The snom M700 VoIP cordless DECT multicell base station is ideal for companies requiring wireless coverage across several floors or throughout large buildings. Connecting the M700 to 3CX Phone System using Plug and Play Provisioning makes for a simple installation of a multiple wireless phone solution. Also registering snom M65 handsets to the M700 Base Station is easy and intuitive thanks to the integrated installation mode on the handsets themselves.
Snom's multicell DECT solution links multiple M700 base stations together, forming a seamless network to allow free movement between base stations. Initiated calls continue uninterrupted while moving from one station to the next. The multicell solution also supports the snom M5 repeaters with DECT encryption to further increase reception range and bridge gaps between base stations.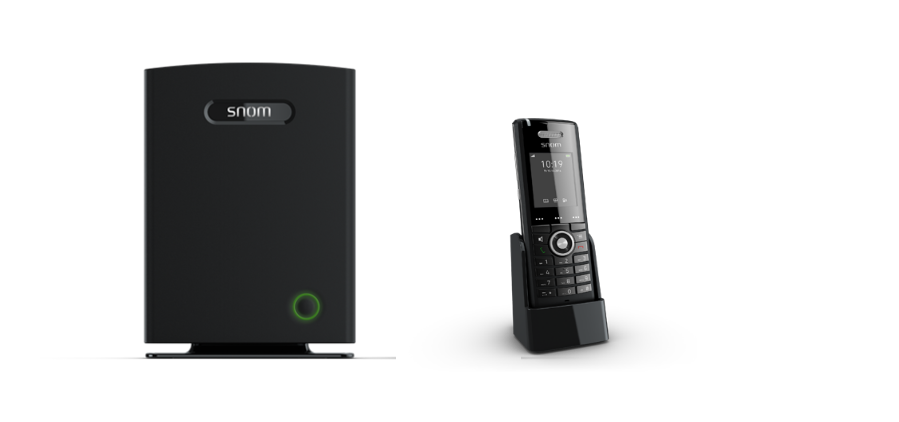 This multicell solution can be easily scaled and expanded up to a maximum of 40 M700 base stations with up to 200 handsets, on the same network. Base stations synchronize and install themselves, expensive additional controller hardware is not necessary. With the M700 multicell system in your office, the connected snom M65 handsets enjoy the many features that 3CX Phone System has to offer.
Another great benefit is that wireless security is ensured by DECT encryption, while TLS and SRTP ensure secure SIP communication. And as an added value, you do not have to pay for additional licences for the included audio codecs, channels and other features.
Check out the full guide on how to Auto Provision a Snom M700 Dect Base Station with your 3CX Phone System.
Also find a guide on Registering a Handset to a snom M700 Base Station