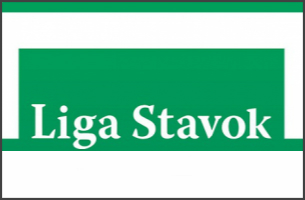 While 3CX is the perfect unified communications solution for small to midsize businesses due to it's flexibility and affordability, larger enterprises as well as call center and customer service based companies are also able to experience the numerous of benefits of the system. Russia's First International Bookmaker, the company behind betting website Liga Stavok, is now seamlessly communicating with customers and processing requests using 3CX's advanced unified communications features.
As the premier online betting platform in Russia, First International Bookmaker's growth has seen their communication requirements in need of a phone system that could cope with persistent high call volumes and enable employees to provide a spectacular level of customer service.
Initially, the company's search for a new phone system did not revolve heavily around cost, rather they were looking for a reliable solution that could keep up with demand. Their old system was an Asterisk®*-based cloud service which First International Bookmaker regularly experienced technical problems with. Since high quality customer service is a main factor of the company's core values, the undependable phone system was no longer an option. I.T. Manager, Nikolay Melikhov, began to seek out an alternative solution.
"We wanted to improve the quality of the customer service experience that we offered to our customers. With the current system, we had dropped calls and issues resolving customer complaints. We needed something to change and quick." – Nikolay Melikhov, I.T. Manager
Since making the switch to 3CX's unified communications solution with the help of 3CX partner VoIP Device, First International Bookmaker has been able to utilize their existing devices whilst making the most of the system's advanced features. Employees are now experiencing improved productivity and mobility and are better able to resolve to customer issues. What's more, as an added benefit, the company is also enjoying significant cost savings.
Read the complete case study to find out more about First International Bookmaker's success with 3CX.
* Asterisk® is a Registered Trademark of Sangoma Technologies. This trademark is not affiliated with 3CX, its products, or its websites. Sangoma Technologies is not the source of, and does not sponsor or endorse, the products/services promoted here. 3CX is not associated with or sponsored by Sangoma Technologies. All product and company names are trademarks™ or registered® trademarks of their respective holders. Use of them does not imply any affiliation with or endorsement by them.