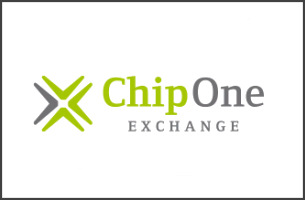 LONDON, UK, 08 AUGUST 2017 –  3CX, developer of the next-generation software-based Unified Communications system, has announced the successful installation of its popular IP PBX solution at the headquarters of Chip One Exchange, a Neu-Isenberg based electronic components distribution company. Founded in 2001, the company employs 80 people at its branch in Germany and a further 150 personnel in locations around the globe following a rapid expansion in recent years.
As a global company catering to customers around the world, Chip One Exchange was in need of a modern telephony solution that would give the organization the features and ability to thrive in the modern economy. 3CX partner EURONET tailored a complete solution for the company which addressed many problem areas. After considering other solutions such as Avaya and Siemens, 3CX came out on top as the most affordable yet feature-packed and reliable system.
"Thanks to our highly trained partners at EURONET, it was made clear that transitioning to a 3CX solution could enable our organization to cut telephony costs by 50 percent by using S2S trunks. We saw an opportunity to increase productivity, call handling, mobility and collaboration. The 3CX system enables us to meet our requirements for frequent modifications to dial plans and employees." – Marcus Hoffmann, System Administrator, Chip 1 Exchange
In choosing their system Chip One Exchange also considered the effects that any potential downtime would have on business. In selecting 3CX, and working with EURONET, the entire process was completed over one weekend. Moreover, employees were able to quickly start using the new system without the need for any training.
Find out more about Chip One Exchange's success with 3CX and EURONET in our case study. 
About 3CX (www.3cx.com)
3CX is a 100% channel company and is the developer of a software-based and open standards IP PBX which innovates communications and replaces proprietary PBXs. 3CX cuts telco costs and boosts company productivity and mobility.
With integrated WebRTC web conferencing, softphones for Mac and Windows and smartphone clients for Android, iOS and Windows phones, 3CX offers companies a complete Unified Communications package out of the box.
250,000 customers worldwide use 3CX including Boeing, McDonalds, Hugo Boss, Ramada Plaza Antwerp, Harley Davidson, Wilson Sporting Goods and Pepsi. Maintaining its global presence, 3CX has offices in the U.S., U.K., Germany, South Africa, Russia and Australia. Visit 3CX on Facebook, Twitter and on Google+.
About EURONET (www.euronet.de)
Since 1993 EURONET develops customized software solutions for commercial Internet use. We specialize in Voice over IP (VoIP) products, PBX Hosting, online payment systems and Software as a Service (SaaS). We develop solutions based on need and usage.