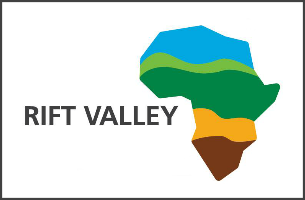 LONDON, UK, 20 SEPTEMBER 2017 – 3CX, developer of the next-generation software-based Unified Communications system, announces that South African Holding Company, Rift Valley Services, has completed the successful deployment of 3CX's popular VoIP UC solution throughout its locations in the region. Rift Valley was formally established in 2012 after having several of its individual businesses operating since the early 20th century. The company currently has around 10,000 employees and focuses on the agriculture, energy and tobacco industries.
As a rapidly growing company with multiple locations around the continent, Rift Valley Services was looking for a next generation telephony solution that could replace their outdated Trixbox PBX. Faced with difficulties in enabling employee mobility, and with a lack of features such as web conferencing, Rift Valley turned to Cyberadmin IT Consultants to provide them with modern system that would assist them in their plans for growth as well as cut costs.
"We selected 3CX because the system was deemed simpler to use and had better features, without having to install add-ons to achieve the same level of functionality. We can now benefit from greater conferencing capabilities, and our employees are delighted to have greater mobility." – James Egremont-Lee, Network Telecommunications Manager, Rift Valley Services
After evaluating various options, Rift Valley chose 3CX and was delighted to experience no downtime and no need for additional training for employees. Following the deployment, 3CX took over management of Rift Valley's 105 Polycom devices, 30 lines and TelOne VoIP gateway. The company has since seen a dramatic reduction in time needed for maintenance and general admin.
For more information about Rift Valley Services's installation, read more in our case study. 
About 3CX (www.3cx.com)
3CX is a 100% channel company and is the developer of a software-based and open standards IP PBX which innovates communications and replaces proprietary PBXs. 3CX cuts telco costs and boosts company productivity and mobility.
With integrated WebRTC web conferencing, softphones for Mac and Windows and smartphone clients for Android, iOS and Windows phones, 3CX offers companies a complete Unified Communications package out of the box.
250,000 customers worldwide use 3CX including Boeing, McDonalds, Hugo Boss, Ramada Plaza Antwerp, Harley Davidson, Wilson Sporting Goods and Pepsi. Maintaining its global presence, 3CX has offices in the U.S., U.K., Germany, South Africa, Russia and Australia. Visit 3CX on Facebook, Twitter and on Google+.
About Cyberadmin IT Consultants (www.itconsultants.co.zw)
Cyberadmin IT Consultants is a team of Professional, Talented & Passionate Engineers who are highly experienced in Information Technology Consultancy, Online Marketing, Support Services, and Products Reseller Services as well as Digitization Solutions in today's global business environment.