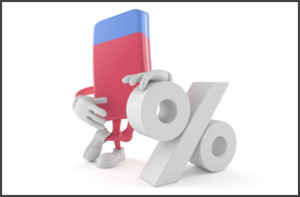 Stuck on an old version yet want to take advantage of v14 and its inbuilt video conferencing? Then upgrade now to get free 25 participants AND 30% discount on the upgrade. The upgrade includes a whole year of maintenance.
That's right, 30% discount, the free 25 participant licence worth $595 and one year of maintenance. Offer ends 31st December 2015 so make sure you update today!
Just to remind you of all the great new features that accompany v14, the latest release includes completely rewritten softphone clients for Android, iOS and Windows Phone 10, new and improved admin features such as scheduled backup & restore, even more supported SIP trunks and improved video conferencing. Moreover, resellers can now offer more deployment options with the introduction of 3CX as a Hosted PBX. You can take a look at all of the great new features and improvements here.
Take advantage of this great offer to start enjoying the exciting new features of 3CX Phone System v14 as well as our gift of a free 25 participant licence for the integrated web conferencing solution, all at a 30% discount! We know, we're spoiling you!