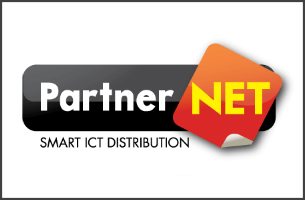 Leading Greece and Cyprus ICT distributor partners with 3CX to add innovative UC Solutions to augment its robust portfolio
NICOSIA, CYPRUS, 28 JUNE, 2017—Today, 3CX, developer of the next-generation software-based Unified Communications Solution and Greece and Cyprus-based PartnerNET, are pleased to announce PartnerNET as an official distributor for 3CX.
PartnerNET offers a full suite of solutions to support unique telecommunications needs in physical, virtual and cloud environments. It also offers complete visibility and simplified business operations as well as continuous support in designing and purchasing the ideal technology solutions tailored specifically for the needs of the customer. In addition, PartnerNET provides after-sales reseller support, continuous educational reseller programs and is 100% channel oriented.
It is this broad suite of offerings that has made PartnerNET a major player in the VoIP and UC market in southeast Europe in recent years. By reaching this agreement, PartnerNET will now be able to extend the most innovative UC solutions in the market today to its resellers .
Angelo Gentili, Business Development Manager, EMEA, PartnerNET:

"3CX holds a leading position in the IP PBX Software market and we are delighted to have been appointed as a distributor. This cooperation comes as part of PartnerNET's continued efforts to meet the needs of our reseller partners. In addition, the 3CX portfolio perfectly fits into our existing product portfolio, thus enabling us to offer a complete package of communications solutions for our customers. We are looking forward to a successful and long business relationship with 3CX.

PartnerNET's extensive experience in the VoIP and Unified Communications market in Southeast Europe, combined with the unique features and functionality of 3CX products, is going to provide solutions to reseller partners that are both efficient and increase their bottom line."

Katerina Burtsava, Regional Sales Manager Eastern Europe, 3CX:

"With a growing demand for innovative UC platforms in the Eastern European market, PartnerNET's decision to join forces with 3CX strengthens our commitment to accommodating resellers and customer's needs by bolstering our levels of support and accessibility. PartnerNET's level of experience as a solutions provider will ensure that 3CX customers are receiving a high quality service and we look forward to expanding our presence with this partnership."
In order to provide additional support to customers and resellers, PartnerNET will be conducting onsite training on July 4th, 2017.
About 3CX (www.3cx.com)
3CX is a 100% channel company and is the developer of a software-based and open standards IP PBX which innovates communications and replaces proprietary PBXs. 3CX cuts telco costs and boosts company productivity and mobility.
With integrated WebRTC web conferencing, softphones for Mac and Windows and smartphone clients for Android, iOS and Windows phones, 3CX offers companies a complete Unified Communications package out of the box.
250,000 customers worldwide use 3CX including Boeing, McDonalds, Hugo Boss, Ramada Plaza Antwerp, Harley Davidson, Wilson Sporting Goods and Pepsi. Maintaining its global presence, 3CX has offices in the U.S., U.K., Germany, South Africa, Russia and Australia. Visit 3CX on Facebook, Twitter and on Google+.
About PartnerNET (www.partnernet-ict.com)
PartnerNET is a value-added distributor of IP Telecommunications Products, Video Conferencing Systems, Wireless Network and Network Security Products as well as Cloud Back Up Software. PartnerNET represents some of the largest ICT manufacturers, worldwide, offering complete business solutions. PartnerNET's objective is to help businesses grow by finding and selecting the right technology products and solutions for our partners and their customers. We are uniquely positioned to address any technology needs and to provide flexible, tailor-made and affordable solutions for our customers.