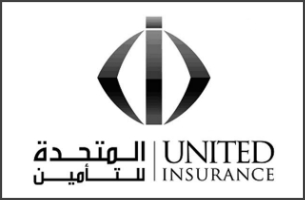 LONDON, UK 07 JULY 2017 –  3CX, developer of the next-generation software-based Unified Communications system, is pleased to announce that Amman-based United Insurance company has successfully completed deployment of its IP PBX solution. Established in 1972, United Insurance has gone on to become one of the leading insurance companies in Jordan and specializes in a wide range of insurance sectors including life, medical, accidental, fire, motor and marine.
United Insurance had been using an Asterisk®*-based system for a number of years when the company decided it was time to upgrade to a more innovative solution. IT manager Ibrahim Al-Suht was searching for a PBX that would help the company in its plans for growth and turned to 3CX for it's advanced unified communications features as well as it's competitive pricing and ability to save on telco costs.
"We chose 3CX as it is a fully capable and functional unified communications solution that will satisfy all our current and future communications needs. In addition, when comparing 3CX to other UC solutions, it is extremely a cost-effective solution in terms of licensing and maintenance costs. They charge per simultaneous calls so you can grow in your licence as your business expands." – Ibrahim Al-Suht, United Insurance Company, IT Manager
The company was able to carry out a swift and successful deployment in just a few hours without downtime. 3CX partner Krome carried out the painless installation and took control of the company's 200 extensions, IP phones and SIP trunks. United Insurance commented that they have since seen significant improvement in staff mobility and productivity.
To find out more about United Insurance Company's 3CX installation, read the complete case study.
About 3CX (www.3cx.com)
3CX is a 100% channel company and is the developer of a software-based and open standards IP PBX which innovates communications and replaces proprietary PBXs. 3CX cuts telco costs and boosts company productivity and mobility.
With integrated WebRTC web conferencing, softphones for Mac and Windows and smartphone clients for Android, iOS and Windows phones, 3CX offers companies a complete Unified Communications package out of the box.
250,000 customers worldwide use 3CX including Boeing, McDonalds, Hugo Boss, Ramada Plaza Antwerp, Harley Davidson, Wilson Sporting Goods and Pepsi. Maintaining its global presence, 3CX has offices in the U.S., U.K., Germany, South Africa, Russia and Australia. Visit 3CX on Facebook, Twitter and on Google+.
About United Insurance Company (www.united.com.jo)
The United Insurance Company was established in 1972 as a public shareholding company and was merged with the Agency of Al Chark Insurance Co. (Egypt) and the Agency of New India Insurance Co. (India) at the start of 1988.
Due to the efforts and full support of its shareholders and clients the company became one of the leading Insurance companies in Jordan with business activities that include the full range of Motors, Marine, Fire, Engineering, liabilities, General Accident, life and Medical Insurance.
* Asterisk® is a Registered Trademark of Sangoma Technologies. This trademark is not affiliated with 3CX, its products, or its websites. Sangoma Technologies is not the source of, and does not sponsor or endorse, the products/services promoted here. 3CX is not associated with or sponsored by Sangoma Technologies. All product and company names are trademarks™ or registered® trademarks of their respective holders. Use of them does not imply any affiliation with or endorsement by them.