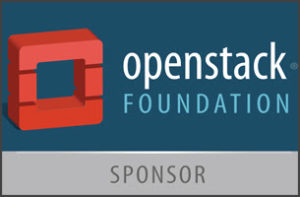 Unified Communications Leader to Incorporate OpenStack for Dedicated Cloud PBX
LONDON, UK AND AUSTIN, TX – 21 OCTOBER 2016 – 3CX, developer of the next-generation software-based Unified Communications System, has announced that it has become a corporate sponsor of the non-profit OpenStack(r) Foundation. 3CX joins a dedicated group of technology leaders that are committed to the Foundation's mission of protecting, empowering and promoting OpenStack, the open source cloud operating system.
As part of 3CX's commitment to OpenStack, the company will be incorporating OpenStack into its PBX. This will enable businesses to have their own dedicated PBX in the cloud without the management overhead. Each instance of 3CX in the cloud will be separate from other tenants, allowing businesses complete control of their own data and settings.
Through its involvement with OpenStack, 3CX is also enabling a larger group of virtual hosting providers to offer Unified Communications services to their customers. As an established open source platform, future 3CX hosting partners will benefit from rapid setup and larger margins.
Nick Galea, 3CX CEO, said:
"3CX sees massive potential in the Openstack community: We plan to allow companies to leverage Openstack to provide a scalable, inexpensive and easy to manage hosted PBX infrastructure."

Danny Carreno, Ecosystem Manager, OpenStack said:
"We are excited to welcome 3CX to the OpenStack community as a corporate sponsor of the OpenStack Foundation. 3CX is one of the very few sponsors, at present, that operates within the UC industry and we look forward to its collaboration and contribution to driving the community forward. The collaboration of the 3CX engineering team will help our global developer community advance open storage standards in the enterprise, powered by OpenStack."
The goal of the OpenStack Foundation is to grow the footprint of public and private OpenStack clouds, enable technology vendors targeting the platform and assist developers in producing the best cloud software in the industry. Currently the project is made up of more than 20 million lines of code; 630 companies support the OpenStack project, and the OpenStack Foundation counts almost 63,000 people actively engaged in the community.
About 3CX (www.3cx.com)
3CX is a 100% channel company and is the developer of a software-based and open standards IP PBX which innovates communications and replaces proprietary PBXs. 3CX cuts telco costs and boosts company productivity and mobility.
With integrated WebRTC web conferencing, softphones for Mac and Windows and smartphone clients for Android, iOS and Windows phones, 3CX offers companies a complete Unified Communications package out of the box.
250,000 customers worldwide use 3CX including Boeing, McDonalds, Hugo Boss, Ramada Plaza Antwerp, Harley Davidson, Wilson Sporting Goods and Pepsi. Maintaining its global presence, 3CX has offices in the U.S., U.K., Germany, South Africa, Russia and Australia. Visit 3CX on Facebook, Twitter and on Google+.