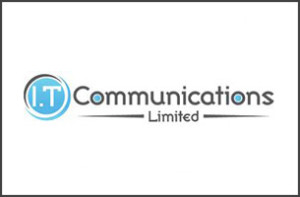 LONDON, UK 10 MARCH, 2016 – 3CX, developer of the next-generation software-based PBX 3CX Phone System, announces the successful interoperability testing completion of UK VoIP provider I.T Communications with 3CX Phone System V14.
I.T Communications has been a major player in the VoIP and SIP industry since it emerged on the scene in 2010, providing customers fast, flexible and affordable services with the added benefit of superb customer support. By completing the interoperability testing for 3CX Phone System for v14, it now adds the latest 3CX solution to fully support and ensure users get their voice systems up and running smoothly.
3CX relishes the opportunity to further its relationship with I.T Communications with the end goal of providing the greatest possible customer care to the UK market.
Paul Clarke, Sales Executive UK & Ireland, 3CX said:

"We are pleased to have successfully completed the interoperability testing between I.T Communications and 3CX version 14. I.T Communications is a valued VoIP provider and the solution comprising I.T Communications and 3CX Phone System delivers a great value and innovative IP telephony solution that enables businesses to reduce call costs and boost productivity."

David Benwell, Director at I.T Communications said:

"I.T Communications is pleased to have passed the 3CX SIP Trunk interoperability testing for 3CX Version 14. I.T Communications owns and manages its own UK-based VoIP network, putting us in full control of the services provided and gives us the ability to resolve faults faster. Partnering with 3CX is a natural fit, given its shared goal and innovative products."
About 3CX (www.3cx.com)
3CX is a 100% channel company and is the developer of a software-based and open standards IP PBX which innovates communications and replaces proprietary PBXs. 3CX cuts telco costs and boosts company productivity and mobility.
With integrated WebRTC web conferencing, softphones for Mac and Windows and smartphone clients for Android, iOS and Windows phones, 3CX offers companies a complete Unified Communications package out of the box.
250,000 customers worldwide use 3CX including Boeing, McDonalds, Hugo Boss, Ramada Plaza Antwerp, Harley Davidson, Wilson Sporting Goods and Pepsi. Maintaining its global presence, 3CX has offices in the U.S., U.K., Germany, South Africa, Russia and Australia. Visit 3CX on Facebook, Twitter and on Google+.
About I.T. Communications (http://www.it-communicationsltd.co.uk/)
I.T Communications is a specialist Telecommunications Provider established in 2010. I.T Communications offering SIP Trunk Services since 2011 and is an approved Ofcom Telecommunications Provider of which we also have our own Ofcom Telephone Number Ranges so we can offer you the best possible service. I.T Communications offer Hosted Phone Systems giving you the choice to pick which solution meets your requirements. I.T Communications provide all the IP Telephone's which are supported on either phone system / on-site or hosted and available for next day delivery. No matter what your requirements are. I.T Communications will offer a solution which is fully supported and ensure you are up and running quickly.