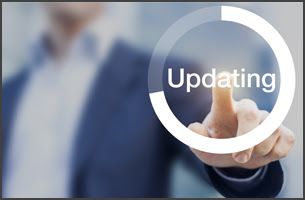 We have managed to make Update 1 (SP1) available just in time for your holidays! Update 1 has a good number of features for administrators and users of 3CX alike.
Extensive IP Phone Configuration options
We have greatly expanded the configuration options available for supported phones. Now you can configure the following options right from within the management console, eliminating the need for custom templates:
Choose favorite default Ringtone
Set behavior of the Power LED (MWI) – Blink on voice mail, missed call etc.
3CX logo on Yealink, Fanvil, Htek is now much less prominent
Set Default time zone per phone
Set Default Transfer method (Blind or Attended)
Date & Time – AM PM – 24 hours or 12 hour clock time
Switch Backlight on or off
Configure Screensaver timeout (Fixes flashing logo problem on some phones)
Configure VLAN options
Configure BLF (DSS) keys to be mapped to a LINE or a BLF. Previously BLF one and two were reserved for Line keys exclusively
Copy Extension feature did not make it into Update 1 but is being worked on.
Easier Configuration and Troubleshooting
We continue to make it easier to install, configure and troubleshoot 3CX:
All SIP Trunk / VoIP providers templates have been improved to make configuration of new VoIP providers easier.
Network traffic can be captured and downloaded directly from within the management console making the generation of wireshark captures very easy. They are automatically included in the support info package or can be downloaded on request (Wireshark must be installed separately on Windows installs).
Firewall checker can now detect firewalls that are using SIP ALG. SIP ALG in firewalls continues to be one of the top support issues and must be disabled.
Run backups and restores from the command line using Backup and restore cmdlets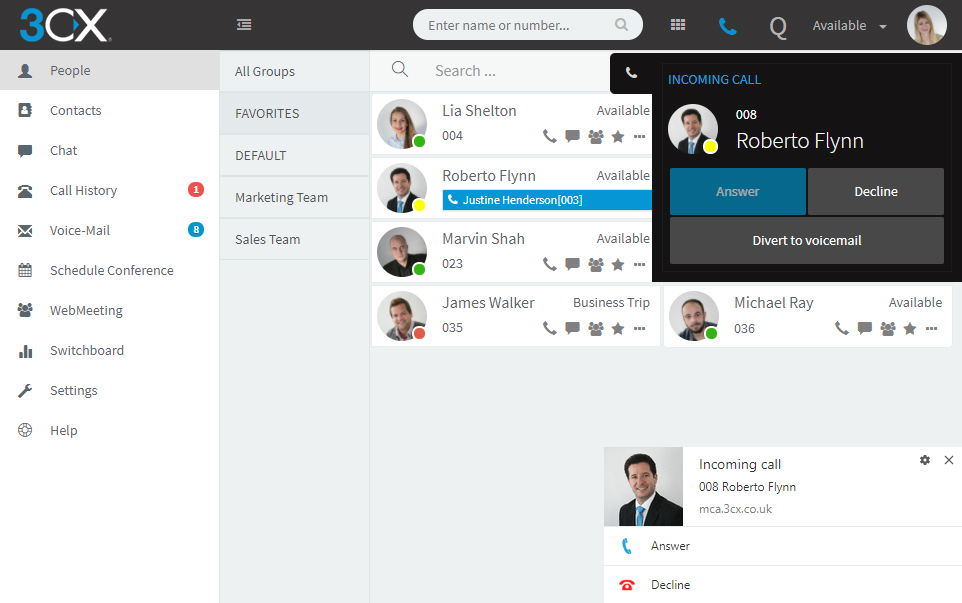 More features for the Web Client
And of course the web client has been improved too:
You can now view & pickup calls from the people screen
Configure your Call Forwarding rules and exceptions
Get Chrome Pop-up notifications for incoming calls
Configure your most dialed extensions as Favorites
Designed for hotels, but useful for many installs:

Configure reminders / wake up calls
Clear extensions for guests / new users
Change status of other users
Take a look at the video we made to demonstrate these new features.
And last but not least we have also added:
As always we have taken the opportunity to fix issues reported in the release build. For a full change log, go here
To test run this installation:
Users that want to test run this BETA and already have V15.5 installed, can go to the updates section and update to 15.5 SP1 Beta.