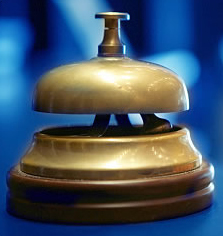 3CX is pleased to announce the release of 3CX Hotel Module Version 2. This version of 3CX Hotel Module is designed to work with 3CX Phone System Version 10.
3CX Hotel Module, is an add-on for 3CX Phone System 10. Once installed, it turns a standard 3CX Phone System install into a fully featured Hospitality PBX. The module adds:
Check In/Check Out
Wake-up Call Functionality
Maid Status Codes
Mini-bar Codes
Billing and more
Optionally, the 3CX Hotel Module can integrate with popular PMS / Hotel Management software like Micros Fidelio, or other PMS software that use the Mitel protocol.
Download 3CX Hotel Module Version 2
Download 3CX Hotel Module Version 2 Build 2.21259 here
Download the 3CX Hotel Module Manual here
Updates
New: We have included a new tool that creates a special Wake Up Call Digital Receptionist. This gives your guests the ability to create and configure their ownwake up calls without having to call the front desk

For more information, go to Page 14 in the 3CX Hotel Module Manual

New: Check Out procedure from PMS deletes any voicemails that the guest may have received during his/her stay
New: Check Out procedure from PMS deletes any configured voicemail greeting-messages for that extension
New: Company Phonebook is now updated when a guest checks out of their room
Added: Help icons and tool tips to provide more information in the configuration page of the 3CX Hotel Management Console
Added: Improvements in communication between 3CX Hotel and PMS integration
Fixed: Removed hardcoding on Port and Dial code entries required for Mini-Bar and Maid codes