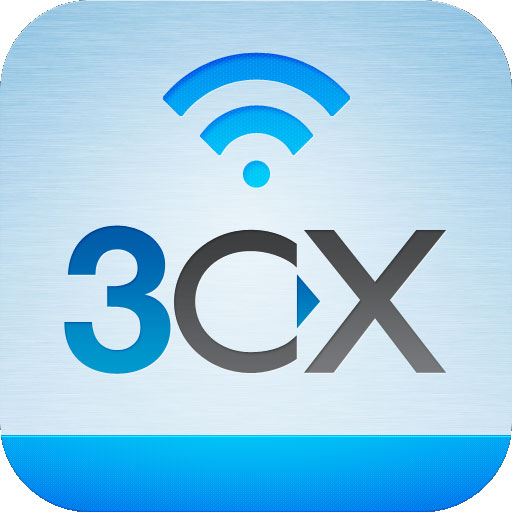 3CX is pleased to announce a new release of 3CX Phone System 10, build 22052. This service pack fixes several issues and also adds new features. To download this update, simply login to the 3CX Windows Management Console from Start, All Programs, 3CX Phone System, Windows Management Console and navigate to the 3CX Phone System Updates node.
New Features, Improvements and Bug Fixes
New: 3CX Wallboard for Call Center Module.
Added: New feature in 3CX Call Reporter – the "call logs report" can now generate a report to a destination of numbers that start with a specific number, e.g. 0044. This will display all calls made to UK numbers.
Added: Block outbound calls in outbound rules section. Setting an outbound rule to BLOCK CALLS will block all calls that match that outbound rule.
Added: Option in 3CX Phone System uninstallation to keep/delete voicemails, recordings and IVR prompts
Added: Message in web to inform user that service pack updates cannot be made from web.
Added: Patton Gateway templates for  new Smart Node ISDN T1/E1 devices – SN4940 and SN4950.
Fixed: Conference place prompt path was pointing to an incorrect default path.
Fixed: Bug in UK Prompt set when Call By Name is triggered.
Fixed: Silverlight crash upon 3CX MyPhone exit when there is no network connection to 3CX Phone System.
Fixed: Email notification subject titles have more information, not just the event ID.
Fixed: Strip spaces in the beginning of the external number in Forwarding rules. (Happens when the number is copied from Skype).
Fixed: Bug in Queue with Call back enabled leaving  stuck calls in the 3CX Management Console.
Fixed: Bug in queue calls when agent rejects call.
Fixed: Issue in 302 diversion header where contact must be populated with remote IP address of the VoIP Provider.
Fixed: Fax time is now correct to the time it was actually delivered. Previously, it was in UTC Time.
Fixed: Inverted source and destination when incoming call hits Digital Receptionist and gets transferred.
Fixed: Dialing rules in 3CX MyPhone are now loaded when a call is made from Outlook (Make call).
Fixed: Listen in to a call then reject will drop your leg of the listen in action call not the whole call.
Fixed: Better and quicker detection of 3CX MyPhone when network is disconnected.
Fixed: Bug in Forwarding rules when mobile number is changed.
Fixed: Bug in 3CX MyPhone when Extension details and Forwarding rules are hidden.
Fixed: Bug in Dial Pad of 3CX MyPhone.
Fixed: 3CX MyPhone Clients no longer log out after a period of time.
Fixed: Numerous bugs in notification popup of 3CX MyPhone.
Fixed: Queue manager not starting on Turkish Installation Language – Culture problem.
Fixed: Media Server crash in scenarios where G729 Packetization is set to non standard high amounts.
Fixed: Bug in VoIP Providers showing RED in the 3CX Management Console, however they are still registered and working.
Fixed: Bug in Yealink template to re-provision. For this you will need to log in to the Yealink phone web interface only once; go to Upgrade, Advanced and set the option "Check New Config" to POWER ON.
Fixed: Sangoma provisioning templates for BRI cards have PCMA as first priority to improve audio quality.
Fixed: Disabled weather, stock and currency updates on Grandstream executive phones for better phone operation – Grandstream phones work much faster without these features enabled. We will enable these features at a later stage.
Fixed: Increased the number of allowed DID/DDI to 4000 Per Port/gateway.
Fixed: Optimized rules for DID with CID – now in CID Masks only 1 rule is created.
Fixed: Apostrophe in an extension name was breaking voicemail access, for example, Mc'donald.
Fixed: Time format in 3CX MyPhone is displayed correctly in UK, Scandinavian and other Windows OS cultures. Time format is correctly taken from OS settings.
Fixed: Bug in outgoing calls via a VoIP Provider SiP trunk with specified IP Address in contact had incorrect SDP. Now, SDP contains proper IP Address.
Fixed: Bug in reject of external outgoing calls using 3CX MyPhone
Fixed: Stuck calls when calls were terminated using Outlook via TAPI.
Fixed: Queue notifications when mail server port is not on default port (i.e. 25).
Fixed: Launch external program in all cases (ring group, queue and direct calls) will obey the settings in the preferences section of the 3CX MyPhone to either launch the external application "on Ringing" or "on Answer".
Fixed: Numerous issues in Shared Parking Places and BLF for Shared Parking now updates correctly.
Fixed: Call history not showing in 3CX MyPhone when call is made via Hotkey or Dial Pad.
Fixed: An issue in the Outlook addin not loading on certain computers.
3CX WallBoard
3CX WallBoard will not be enabled via a service pack update.  To get 3CX WallBoard working you will need perform the following steps:
Take a full backup of your 3CX Configuration using the 3CX Backup and Restore
Uninstall 3CX Phone System
Download the latest version from 3CX.com and install it. This will contain the 3CX WallBoard and will automatically update your 3CX to Service Pack 4.
When the 3CX Wizard starts, restore your backup
After the restore is compete, click on Start > All Programs > 3CX Phone System Group > 3CX WallBoard. The 3CX WallBoard will launch. Read more about 3CX WallBoard here.
To interact with the 3CX team, find us on Facebook.