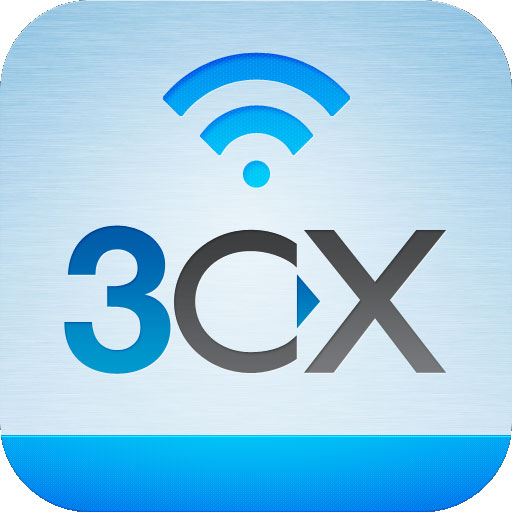 3CX is pleased to announce Service Pack 1 for 3CX Phone System Version 10. This service pack fixes several issues and also adds some new features that were missing in previous builds of V10. To download this update, simply login to the 3CX Windows Management Console, where you'll find the service pack under the 3CX Phone System Updates node.
New Features, Improvements and Bug Fixes
Added: Columns in 3CX MyPhone making use of all the space available on screen
Added: Authentication details in the 3CX Welcome Email
Added: Increased tool-tip time out issue – Tool-tip will be triggered when hovered over. The description will be removed when the mouse ceases to hover over it
Added: Stripping of non-numeric characters when dialing out from 3CX MyPhone
Added: When Extension Group has no members, it will not be shown in 3CX MyPhone
Added: Increased active calls section to show more active calls
Added: Enabled pickup of calls from 3CX MyPhone on an IVR call
Added: Implemented workaround to bypass Silverlight crash when Outlook and 3CX MyPhone start simultaneously on Windows start-up
Improved: Queue Manager and handling of calls
Improved: Numerous fixes in Queue tab in 3CX MyPhone, showing queue agent status in both the Call Center Module and non Call Center Module licensing
Fixed: Extension import using CSV
Fixed: Stuck calls caused by bug in Drag and Drop operations
Fixed: Grandstream template updates to enable LCD language changes in Polish, Russian and more
Fixed: Provisioning IP address is updated in case server IP address changes
Fixed: Updating and changing of profiles
Fixed: Update of control operations in 3CX MyPhone
Fixed: Transfer and divert to shared parking places (SP)
Fixed: Bug in Log in and Log out of Queue
Fixed: Queue statistics issue in abandoned calls
Fixed: Exception and crash in Call History tab (3CX MyPhone)
Fixed: Making calls or outgoing calls from Outlook now make a single request. Requires Desktop Components update
Fixed: Validation checks when user selects specific office hours
Fixed: Exception and improved creation/delete of company phonebook entries
Fixed: Bug in caller ID reformatting for incoming caller ID with + sign
Fixed: Fixed multiple outgoing calls in queues
Fixed: Numerous issues in Forwarding Rules and contacting of external numbers from Ring Groups and Queues
Fixed: Bug in Ring Groups breaking flow when extension is configured to not make outbound calls
Fixed: Transfer issue when transferring to voicemail from IVR
Fixed: Longest Waiting Queue Strategy not targeting longest waiting agent after some time of operation (Call Center Module)
Fixed: Bug in Call Back ringing in the Queue and disconnecting (Call Center Module)
Fixed: Bug in Hunt by Three's Strategy not targeting correct extensions
Fixed:

TERMINAL SERVICES ONLY

: 3CX Desktop components TAPI will not be installed
Known Issues
Terminal services – On some installations, the users are manually required to double-click on the 3CXOutlookWizard.exe application to register the Outlook Plugin per user. We are working to make this happen automatically in the near future. 3CXOutlookWizard.exe is located in Program Data/3CXMyPhone/ Client/Addin
When 3CX MyPhone is updated, a clear of cache is sometimes required.
Important Notice
Updating 3CX MyPhone is simple. After the administrator has updated 3CX Phone System 10 from the winforms management console, users can click on the 3CX MyPhone shortcut on their desktop. A message will inform the user that 3CX MyPhone has been updated. Simply restart the application.
3CX Desktop Components has been also updated. Click to watch the Installing Desktop Components video tutorial on the 3CX YouTube Channel.
Downloads
You can download the 3CX Phone System V10 from here and then update to the latest service pack from the 3CX Phone System Updates node
You can download 3CXPhone for Windows Version 6 from here.
The 3CX MyPhone & Extension user manual is web based and can be found here.
Please post any questions about this release to the 3CX Phone System V10 forum.
Use this V10 Demo Key to activate enterprise features: LFMD-4QDR-7OHP-ZZO2
We look forward to your feedback!