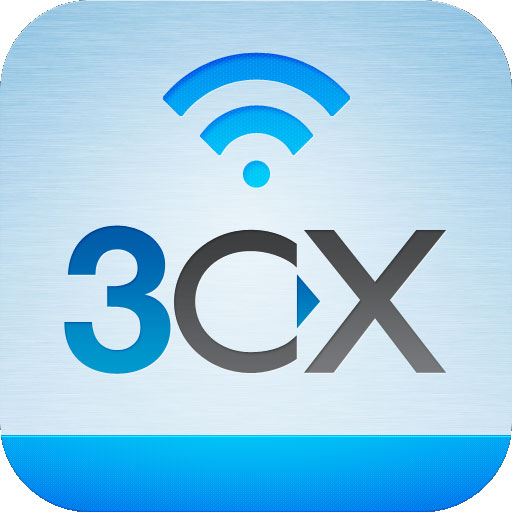 3CX is pleased to announce Service Pack 2 for 3CX Phone System 10 build 20401. This service pack fixes several issues and also adds new features. To download this update, simply login to the 3CX Windows Management Console from Start, All Programs, 3CX Phone System, Windows Management Console and navigate to the 3CX Phone System Updates node.
Major improvements have been made to the Chat feature and the Call Centre Module. The Call Centre Module now has individual queue login as well as a completely new set of reports. The Chat feature has been improved with new chat notification, chat history, chat time stamping and more.
New Features, Improvements and Bug Fixes
New: Individual Log in and Log out of Queues (Call Center Module)
New: 20 new Call Center Reports including 3 reports with Graphs (Call Center Module)
New: Caller ID, Caller name and Phonebook resolution in MyPhone
New: Ability to minimize MyPhone to system tray
New: Timestamps in chat messages in 3CX MyPhone
New: Better detection that a new version of 3CX Desktop Components is available: When a new update of 3CX Desktop components is available, an icon will blink on the top right corner of 3CX MyPhone
New: Ability to delete missed calls from MyPhone Call History Tab
New: Chat messages sent to a user who is offline will be received upon the users next successful login
New: Instant Message to multiple extensions – Select Multiple Extensions, right click and click on "Instant Message"
New: Sangoma Templates for Netborder Express Version 4.1.4
New: Instant Message to Queue. Click on the queues tab and right click "Instant Message" This will send a message to all available members in that queue
New: Add Phonebook entry from Call History Tab. When you have a missed call which was unmatched, you can easily add this entry to your phonebook
New: Chat history – you can show chat history and delete it
New: Pickup is available in Queue calls. When a queue call comes in and members are ringing, any other phone can dial *20*[ringing phone extension]
New: Email notification when a lost call occurs in the queue
New: Implemented better Caller ID Functionality in Queue calls. Now you will see the Queue name followed by the DID/DDI name followed by the Caller ID/phonebook replaced caller id (if present in the phonebook). This will give the full call details of where the incoming call originated
New: Dial Skype numbers from 3CX MyPhone by adding "skype:" followed by the Skype ID you want to call
Added: Polish translation file in MyPhone
Added: Dutch translation file in MyPhone
Added: French translation file in MyPhone
Improved: Queue statistics information
Improved: Improved phonebook and dial search boxes putting the best match at the top of the list
Improved: Numerous improvements in detection of missed calls and notifications in MyPhone
Improved: When a new Chat message arrives, the 3CX MyPhone icon in the taskbar will blink
Improved: Active directory LDAP import randomizing pin and password and adding mobile number field
Fixed: Status column in MyPhone shows number of calls waiting in queue/number of calls connected to a queue member
Fixed: Bug in Tapi crashing when MyPhone is loading
Fixed: Bug in 3CX Outlook plugin caused by non US cultures
Fixed: Crash in Silverlight when Outlook and MyPhone are launched simultaneously on startup
Fixed: Phonebook Validation; Numbers with –  or () cannot be saved
Fixed: Phonebook entries starting with '+' are now matched
Fixed: Phone book entries match not only start of numbers but also check for a match inside the number string
Fixed: Phone book entries can be added with same name and surname if required but must contain different numbers
Fixed: MyPhone Application is set to automatically start with Windows by default
Fixed: Credentials saved in login screen when remember me is enabled
Fixed: Fix in Outbound Rules when transfer is made from MyPhone to an external number passing through an outbound rule that has a Group+Range of extensions.
Fixed: When dialing options are set to use 3CX Phone for Windows 6 and Use Intercom, the call is now made in intercom mode correctly.
Fixed: Caller name and destination of remote PBX is correct on incoming calls Via 3CX Connected bridges or Tunnels in MyPhone. This will be seen as follows: ID of Bridge + [ First Name + Last Name] of the user calling.
Fixed: Incoming ring group calls in Ring all strategy show the ring group name instead of the last member phone
Fixed: Outbound calls showing in MyPhone when calls are made via Make call
Fixed: Caller name and number are split in MyPhone Call History Section
Fixed: Blocking a range of extensions from chatting with you is now working. (- , and ; are accepted.)
Fixed: %callid% from Queue calls shows the correct actual caller ID number not the queue extension number
Fixed: Incoming calls from DID -> Ring groups or DID –> Queues, now display [DID]+[QUEUE/RG NAME]+CID in MyPhone. In ringing stage the call status will show the name of the queue and its extension number. When an agent has answered the call status will change to show the extension number + the name of the extension currently servicing the call.
Fixed: Stuck calls in MyPhone after windows recovers from sleep mode. (Still some issues on hibernate)
Fixed: Bug in blacklist of specific IP Addresses in XP and 2003 operating systems
Fixed: Fix in webserver to control memory usage when a generate support information is performed
Fixed: Delete Plug and Play broadcasts after successful registration to avoid old broadcasts on the system
Fixed: Fix in Backup and restore procedure caused by an old bug in the system related to the Default Tenant. This caused the blacklist of phonebook and billing entries to stop working
Fixed: Ability to remove Music on hold Files with a delete button option
Fixed: 1 way audio issue for calls originating from a remote 3CX PBX (bridge/tunnel) target an extension, (on busy) had a forwarding to a ring all group. When Ring group members answered the call, there used to be 1 way audio
Fixed: Direct SiP Calls reporting unregistered
Known Issues
On Server 2003 operating systems, a user might click on the icon to update Desktop Components and will notice that windows explorer will not come up showing the contents of the "My Documents" folder. This is because of a security incompatibility in Silverlight OOB and Server 2003. In this case click on "MyDocuments" folder and trigger the 3CX Desktop Components installation manually.
Call Logs and Extension Statistics in the Call Reporter might take a long time to generate reports on big installations. With 3 million records in the database call history tables, on a 600 Extension PBX, it will take around 45 minutes to 1 hour depending on the processing power of the machine. In this case it is recommended that the report is triggered at night.
Terminal services – On some installations, the users are manually required to double-click on the 3CXOutlookWizard.exe application to register the Outlook Plugin per user. We are working to make this happen automatically in the near future. 3CXOutlookWizard.exe is located in Program Data/3CXMyPhone/ Client/Addin
When 3CX MyPhone is updated, a clear of cache is sometimes required.
Important Notice
Updating 3CX MyPhone is simple. After the administrator has updated 3CX Phone System 10 from the winforms management console, users can click on the 3CX MyPhone shortcut on their desktop. A message will inform the user that 3CX MyPhone has been updated. Simply restart the application. 3CXMyPhone will be automatically updated.
After logging into 3CX MyPhone, a flashing icon will be displayed on the top right corner. This shows that an update of 3CX Desktop Components is available. Click on this icon and install. Click to watch the Installing Desktop Components video tutorial on the 3CX YouTube Channel.
Downloads
You can download the 3CX Phone System V10 from here and then update to the latest service pack from the 3CX Phone System Updates node
You can download 3CXPhone for Windows Version 6 from here.
The 3CX MyPhone & Extension user manual is web based and can be found here.
Please post any questions about this release to the 3CX Phone System V10 forum.
Use this 3CX Phone System 10 Demo Key to activate enterprise features: LFMD-4QDR-7OHP-ZZO2
We look forward to your feedback!