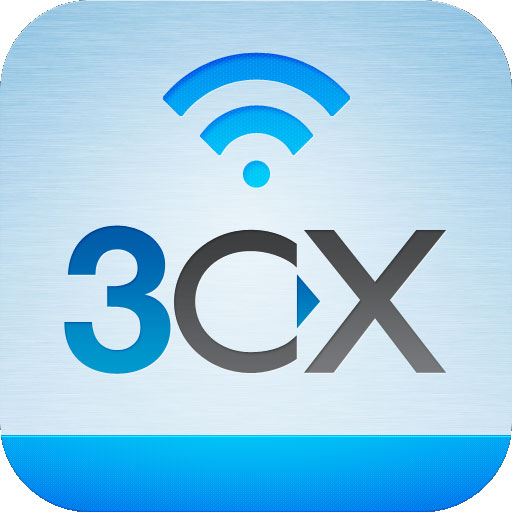 3CX is pleased to announce the release of Service Pack 1, build 27011 for 3CX Phone System 11.
This service pack fixes several issues and also adds new features such as support for HTTPS and a redesigned firewall checker.
To download this update, simply login to the 3CX Windows Management Console from Start > All Programs > 3CX Phone System > Windows Management Console and navigate to the 3CX Phone System Updates node > 3CX Service Packs / Updates.
Note: Users running previous Beta versions of 3CX Phone System Version 11 should not update to service pack 1 via service pack update. Versions smaller than 26364.600 a full uninstall and re-install is required.
New Features
Fixes
3CX MyPhone
Email addresses are now shown when scheduling a conference call.
Importing of contacts into the phone book does not remove any quote marks.
Missed Ring Group calls are now shown correctly in 3CX MyPhone.
Numerous fixes have been made to the Missed Call notifications.
Call Duration is now shown correctly for all calls in the Call History section.
Fixed exception in 3CX MyPhone call history when pressing the Clear All calls button.
3CX Management Console
Editing of multiple extensions with different phone provisioning templates used to reset the templates for all phones to one template.
Fixed various issues and improved performance in the Server Activity Log.
Can now filter logging by call number directly in the Server Activity Log without needing to select the extension number.
Updated language strings for the French, Chinese, and Russian languages.
Exception when downloading users from Active Directory.
Fixed exception generated when Billing entries contain specific characters in the country name.
When Active Directory users are downloaded, an email is now sent to their email address containing information about their new extension.
When creating, updating, or importing the Caller Number Blacklist, the number added will now always be blocked.
In the Allowed Country Codes, Faroe islands is now correctly shown in Europe.
Microsoft Windows Firewall exceptions have now been created for the Abyss Web Server.
Added support for the Teletek VoIP Provider. See all the supported VoIP Providers here.
Added an external provisioning URL in the welcome email so that 3CXPhone for Windows can be provisioned from Out of Office / Remote Locations.
Insecure fax extensions are now highlighted in red for security purposes.
3CX Web Reports and Call History Records
When an external incoming call is forwarded to an extension that is set to 'away' and is forwarded to a mobile, the call will now show the correct call details, destination and cost for outbound call.
Ringing time and talking time in Call Costs and Extension Group reports are now shown correctly.
Fixed a bug when generating Word document reports.
Agents Logged in time was not showing in web reports.
Total Ringing time in Detailed Queue statistics report now shown correctly.
F5 (refresh) in the 3CX Web Reporter will refresh the generated page.
Fixed exception when generating a report Outbound Calls by Type.
Call Logs are now sorted by date.
Added help link for web reports.
PLAY link for recorded calls in 3CX Web Reports was broken in some cases.
Fixed crash in Call History service when queue statistics are reset via schedule.
3CX Phone System SIP Server
Fixed a bug that appeared when the Music On Hold was activated for a Queue.
Reduced time of Music On Hold playing when no agents are logged into the queue to two seconds.
Fixed exception when Queue Statistics are entered in the database.
When a Queue is deleted, statistical information is now also deleted.
Email notification when Queue call has breached SLA now contains total amount of calls (waiting and in service) at the time of the breach.
Fixed one way audio issues when STUN is enabled.
Added option in VoIP Providers and Gateways to Disable Video for VoIP Providers that do not support video.
Billing codes were intercepting outbound rules starting with *
Any DTMF input will cause the call to be forwarded to the operator extension in the Voice Mail menu message.
Fixed duplicate entries in IVR Web configuration files – A full uninstall and installation is required for the duplicate entries to be removed, or contact the 3CX Support Team for instructions on how to remove them manually.
Fixed a bug when a Paging call is put on hold.
3CX Phone System writes logs with timestamps in local time of the machine (not in UTC).
Receiving of faxes with Broadvox SIP trunk now working.
Phone / Gateway Interoperability
Fixed bug in Grandstream phone template causing phone to reboot constantly.
Fixed bug in PnP Provisioning for Grandstream phones.
Implemented HTTP provisioning for FXS and FXO Grandstream devices with firmware version 1.0.6.13 from the 3CX Management Console.
Implemented HTTP provisioning for Grandstream ATA devices 701, 702, and 704 (BETA). Templates for these devices are available via 3CX Phone System updates > VoIP Gateway Template updates.
Implemented support to provision labels on Yealink expansion module EXP39 for first and last name.
Added template for Grandstream DECT Phones DP710, DP715
Added template for Panasonic DECT Phone KX-TGP500
3CX Backup and Restore
Fixed crash that occurs on the Russian language Windows Operating System.
3CX Backup and Restore will now backup recordings when recordings path is not the default.
The restore procedure will create recordings file structure in case it does not exist.
Download 3CX Phone System 11
You can download the full installation of 3CX Phone System Version 11 here.
The administration manual can be found here (PDF).
Use this V11 Demo Key to activate enterprise features: DC4U-7OL5-4XTG-IUST
3CX has also created the What's New in 3CX Phone System v11 video which discusses the latest features. This video, along with all other 3CX videos can be viewed on the 3CX Channel on YouTube.
Please post any questions and comments about 3CX Phone System 11 on the 3CX Forums and join the 3CX Community on our Facebook Page.
Users of 3CX Phone System 6, 7, 8, 9 and 10 are recommended to upgrade to 3CX Phone System 11. If you do not have Upgrade Insurance and wish to upgrade 3CX Phone System to version 11, click here.