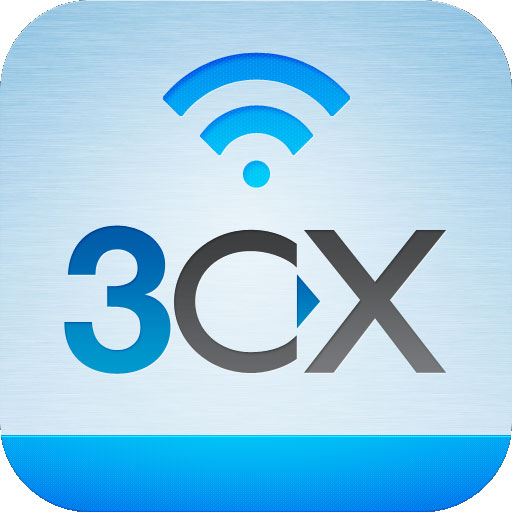 The final version of 3CX Phone System 11 is available from here.
3CX is pleased to announce the availability of 3CX Phone System Version 11, Build 25899 Beta 2. 3CX Phone System 11 Beta 2 contains new features such as 3CX Logo Provisioning, performance improvements and numerous bug fixes.
New Features in 3CX Phone System 11 Beta 2
General

3CX Logo Provisioning for Cisco, Yealink, Grandstream (executive), and Snom phones.

3CX Management Console

You can now apply rules so that voice mails are recorded only if they meet the minimum duration you set.
3CX Backup and Restore checks the backup file after each backup for consistency to ensure a safe restore later.
Performance improvements in 3CX Backup and Restore. The restore procedure is 80% faster than the initial restore.
Languages have been updated in German, Spanish and Italian, plus numerous improvements have been made to the tool tips.

3CX My Phone

Ability to clear all missed calls.
Added 3CX MyPhone Remote Presence information in bridges within the Small Business Edition.
3CX MyPhone language updates in German, Spanish, Italian, Dutch, Danish, Chinese, Slovenian and Croatian.
Calls parked to Shared Parking Places are automatically parked to the first available slot.

3CX Web Reports

New web call report to show outbound calls by type (International, Local, Mobile, National) and by extension group.

3CX Support Information Package

Now contain Operating System information and Windows Event Logs.
Fixed
General

Demo key now enables all web reports.
Demo key now enables 3CX MyPhone Remote Presence in bridges.

3CX Management Console

Numerous validation issues in .
Bug in selection of US and Canada in the country code blocking feature.
Bug in emergency numbers causing an exception on saving.
Bugs in missed calls notification reporting missed calls when there were none.
Missed calls notifications had email subject and body messages reversed. For Beta 1 users go to Settings > Advanced  > Custom parameters and apply the following changes:

1) Find parameter MAILSUBJMISSEDCALLS and change the value to: New missed call from: %from% at: %start_time%
2) Find parameter MAILBODYMISSEDCALLS and change the value to: You have a new missed call. From: %from% at: %start_time%. Ringing time: %ring_time% to extension: %to%

Added 2 new parameters to normalize inconsistent audio files put by users to be played by the 3CX Audio Playlist service (Settings > Advanced > Custom parameters > AUDIO_PROVIDER_MAX_VOLUME and AUDIO_PROVIDER_ENABLE_AUTOGAIN).
Removed second outbound rule in bridges and presence section.
IP Address not updating for remote presence bridges.
Bug in 3CX Backup and Restore duplicating all provisioning files.
3CX Backup and Restore was not saving 3CX company phonebook provisioning options (first name/last name).
3CX Backup and Restore was not restoring Call Types configuration settings in 3CX Web Reports for International, National, Local and Mobile report filtering.
Voice mail menu bug playing incorrect prompt when last voice mail message is deleted.
Dial codes updating was resetting timezone configuration for phone provisioning.
Bug when enabling and disabling conference PIN.
Fax in Microsoft Server 2003 now works.
Fax configuration files do not need to be modified anymore. 3CX Fax (INCOMING) will work with PSTN gateways and VoIP Providers out of the box.
Changed PIN Protect feature making it standard depending on the extension number length selected for 3CX Phone System.
PIN Protect and Disable external calls cannot be enabled simultaneously.
Bug in Extension import function when creating an extension with ring my mobile simultaneously.
Calendar entry (.ics) attachment in conference is now compliant with Microsoft Exchange (using ; as a separator for email attendees).

3CX Call Center Module

Updates when selecting Queue Managers.
Queue managers are allowed to delete abandoned calls for all queue agents.
Changed interface for 3CX external agents.
Incorrect queue status for external agents.

3CX MyPhone

Speed has been vastly improved on PBXs that have over 500 extensions.
Call duration was not accurate.
Mouse selection now works.
Time stamp added when Agents logs out of a queue.
Bug in forward / divert of all calls.
Non-group members can see abandoned calls in 3CX MyPhone if they are part of a specific queue.
Bug in Auto login
Tool tips added in Queues tab to show what each column represents.
Stuck call in conference.
Conference calls showing correct status when ringing.
Conference calls used to show incorrect source and destination.
Routing calls via 3CX Remote Presence to mobile numbers is now fixed.
Fixed a bug when changing a profile.

3CX Web Reports

New design of Extension Statistics report showing Inbound, Outbound and Answered calls.
Bug in Extension Statistics generating no data when call history is very large.
Exception when creating graph/chart reports.
Limitations of 3CX Phone System Beta
Missed Call to a ring group does not generate a missed call notification in 3CX MyPhone, nor an email.
When a call is made from A to B, transferred to C and disconnected before C answers, a missed call will not be displayed on C.
Calls made from 3CX MyPhone are shown as answered even if call is not answered at the final destination.
The following sections are not available in the 3CX Management Console when accessed via Google Chrome Browser:

Edit Templates
Phone Provisioning templates (will be seen as grayed out).

If 3CX Phone System is installed on a computer that has Microsoft Visual Studio 2010 installed, 3CX MyPhone will not work.
3CX Web Reports: When an external call is incoming to the PBX and forwarded to an extension that is away and forwarding to a mobile, the call will show the correct source and destination but the cost will be 0 for the outbound leg.
Incoming Faxes with Broadvox is not working. We have raised a support ticket with Broadvox for analysis.
Installing 3CX Phone System 11 Beta
Since we are still in Beta stage, in order to update from 3CX Phone System 10 or version 11 Beta 1, a full reinstall is required. The following steps are required:
Take a complete backup of your 3CX Phone System 10 or 11 Beta 1 installation using the 3CX Backup and Restore tool (Start > All Programs > 3CX Phone System > 3CX Backup and Restore Tool). Note – this might take some time depending on the amount of voice mails, recordings and call history records.
NOTE: If you have a lot of voice mails and recordings, it is recommended to take a backup of these manually and exclude backing them up from the 3CX Backup and Restore. This will save a lot of time during the upgrade.
Uninstall 3CX Phone System 10 or 11 Beta 1.
Download and install 3CX Phone System 11 Beta 2.
Restore your backup when prompted via the 3CX Wizard.
Downloads
We look forward to your feedback on 3CX Phone System V11 beta in the 3CX forums and our Facebook Page.