Hotel Module is no longer available for download. It is integrated with the updated PRO version. To download go here. 
Hotels can lower their telephone bills by leveraging the latest 3CX Hotel module which works seamlessly with 3CX Phone System 12.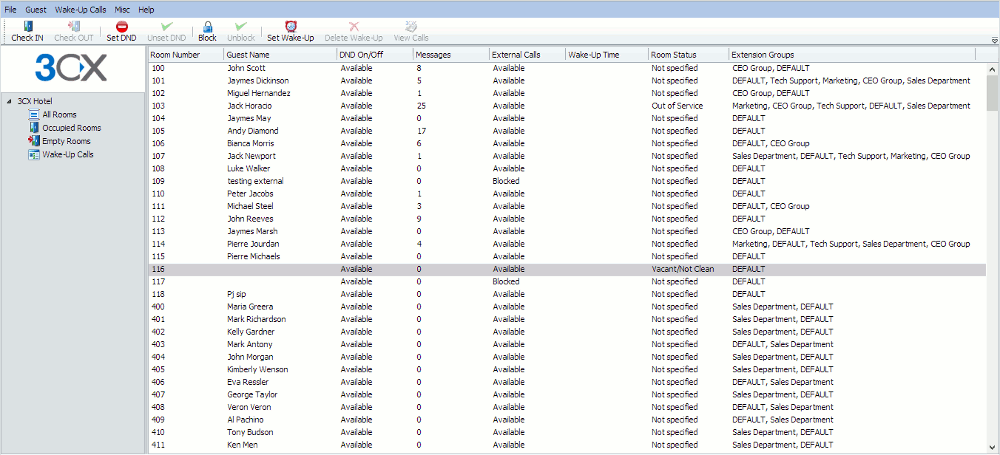 The 3CX Hotel module turns 3CX Phone System into a modern, Unified Communications hotel IP PBX by adding the following functionality:
Check-in and Check-out of guests. This functionality sets the guest name and unblocks the extension.
The Wake-up call feature allows front desk to easily schedule wake-up calls for guests.
Setting of the maid status, which allows your staff to set the room status via the room phone itself.
The mini bar feature allows your staff to input mini bar inventory changes and restocking.
Billing information via CDR or SMDR and can be integrated with almost any hotel or billing software.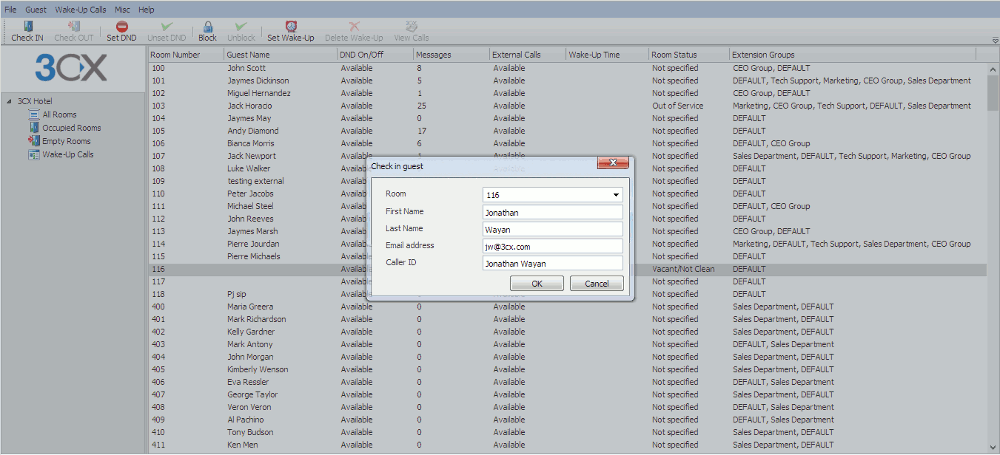 Optionally, the 3CX Hotel module can integrate with popular PMS / Hotel Management software like Micros Fidelio, or other PMS software that use the Mitel protocol.
For more information on the 3CX Hotel module version 12, check out the change log.
Download the 3CX Hotel Module 12
Download the 3CX Hotel Module