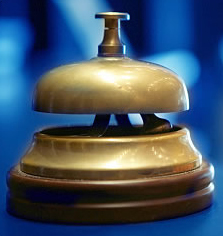 Hotel Module is no longer available for download. It is integrated with the updated PRO version. To download go here. 
3CX is pleased to announce the release of the 3CX Hotel Module which is designed to work with 3CX Phone System 11. Once installed, it turns 3CX Phone System into a fully featured Hotel PBX. The module adds:
Check In/Check Out
Wake-up Call Functionality
Maid Status Codes
Mini-bar Codes
Billing and more
Optionally, the 3CX Hotel Module can integrate with popular PMS / Hotel Management software like Micros Fidelio, or other PMS software that use the Mitel protocol.
Download 3CX Hotel Module
Download the 3CX Hotel Module.
Download the 3CX Hotel Module Manual.
Updates
New: Ability to grant access to the 3CX Hotel Module Management Console to other users by enabling the option in the 3CX Management Console > Edit Extensions > Other tab > Allow 3CX Hotel Module Access.
New: Granular access to 3CX Hotel Module – users that are allowed to login will not be allowed to view the configuration and licence pages of the 3CX Hotel Module. Only the administrator can view these pages.
Added: When an extension group is enabled, those extensions will be visible in the 3CX Hotel Module All Rooms section.
Fixed: Language selection bug in login screen.
Fixed: Wake up call IVR and maid codes / mini bar service IVR will not show IVR's that cannot be used for these functions in order to minimize errors.
Fixed: Dial code validation checks to minimize errors.
Fixed: Exception in 3CX Hotel Module when service is stopped or restarted.
Fixed: When an extension is deleted, any associated wake up calls will also be cancelled.
Fixed: Exception when deleting wakeup call digital receptionists.
Fixed: Validation check when Maid codes are added without configuring a digital receptionist.
Fixed: Increased size of call information column when cost report is generated so the dialed number is seen in full.
Fixed: Progress bar in 3CX Hotel Module Web interface was loading very often.
Fixed: Duplicate extensions showing as available rooms.
Fixed: 3CX Hotel Module setting 3CX Phone System to free or vice versa.