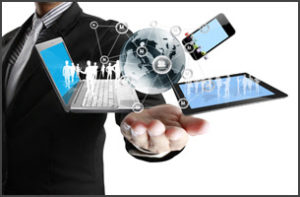 Android client update? check. iOS client update? check. Mac client update? check. What's left? An update for our popular Windows client. And here it is! The latest update includes the G729 codec for reduced bandwidth consumption as well as more languages to choose from. Additionally, we've really worked on the Skype for Business integration making it work more smoothly and with fewer hiccups. Try it out!
More details on this release:
Improved Skype For Business click to call functionality.
Improved rendering of numbers from Skype For Business.
3CX Client will not show an empty number if a number is not specified in Skype for Business.
Removed automatically launching the application to foreground when selecting 3CX call via Skype for Business.
Improved the synchronization of Google Contact Numbers.
Fixed DTMF methods declared in provisioning file.
Added some additional changes in the dialog info when selecting 3CX Call via Skype for Business.
Added Detection for Skype for Business if 3CX Client is less than SP2 Version.
Added Portuguese to 3CX Client.
Added Czech to 3CX Client.
Added G729 Codec.
Added TLS 1.1 and 1.2 Protocol in the 3CX Client.
Improved the 3CX Client Provisioning.
If you are already using V15, you can update your Windows client as follows:
Log in to the 3CX Management console.
Press the "Updates" dropdown and select "3CX clients". A new update will be displayed.
Select the update "Windows" and press "download selected". 3CX Server will download this Windows client update and push it to your users.
When users start or restart their existing clients, they will be prompted that a new update is available. Existing clients will automatically apply the new client update.
Alternatively, you can manually download the 3CX client for Windows from here.
Download Links and Documentation
Download the latest 3CX client for Windows V15 here.
Download the free PBX edition of 3CX V15 here.
Read the V15 user manual here.
View the complete changelog here.