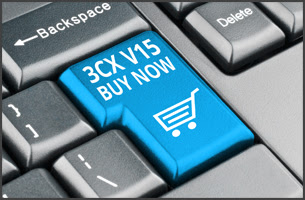 We've received a lot of positive feedback so far on the release of V15. Especially on the redesign of the management console and the new Windows client so we're excited to announce that Version 15 is now available for purchase!
With its Zero Admin, Bulletproof Security and Modern Look 3CX V15 is unlike any other PBX in the market. Read all about the new features of V15 in the press release.
Changes from RC2:
Fixed bug inside the client Server that was not aborting sessions in the case that the session got terminated unexpectedly
Fixed VC Redistributable in the installation for the Windows client
Fixed issue with Licence Activation that was not setting Country
Fixed "Undefined" message in wizard
Fixed Outlook Plugins inside the 3CX Plugin Manager
Updated Plugins to use the latest 3CX client for Windows Version 15
Validated PBXConfigTool for starting with – and _
3CX Mac and Windows clients will be automatically updated to work with v15. V14 Android and iOS clients work with v15.
Download links and Documentation:
Download 3CX v15 from this form – be sure to enter your details correctly, you will be sent a licence key that is required for setup.
IMPORTANT: Partners & Customers that already have commercial/NFR licence keys must use their existing key during installation. You can evaluate with another key, but be sure to leave your subdomain of choice free so it will be linked to the key that you will be using. Do not link your subdomain of choice to a free key (unless you intend to use that).
NOTE: If you have already installed the BETA, RC or RC2 you will need to uninstall and re-install this Release.
View the complete change log.
Admin Manual:
View the pricing and edition comparison.
We're look forward to receiving your feedback! Please post on our forum or as a comment below.