3CX Hosted PBX users can now take advantage of all the benefits that 3CX VAD has to offer as we have added the ability to deploy to both single and virtual hosted instances. With 3CX Voice Application Designer (VAD) you can create powerful voice applications with a few mouse clicks that automate time intensive business processes. For example, create a voice application that queries the caller for a customer number, then validates this number against a database and routes the call based on customer type. Automate repetitive tasks and save valuable agent and customer time! Create a digital receptionist that asks your customers for a support ticket ID number bringing up the support ticket and customer history on the agents's screen to give better and quicker customer support!
And all this from your Virtual PBX!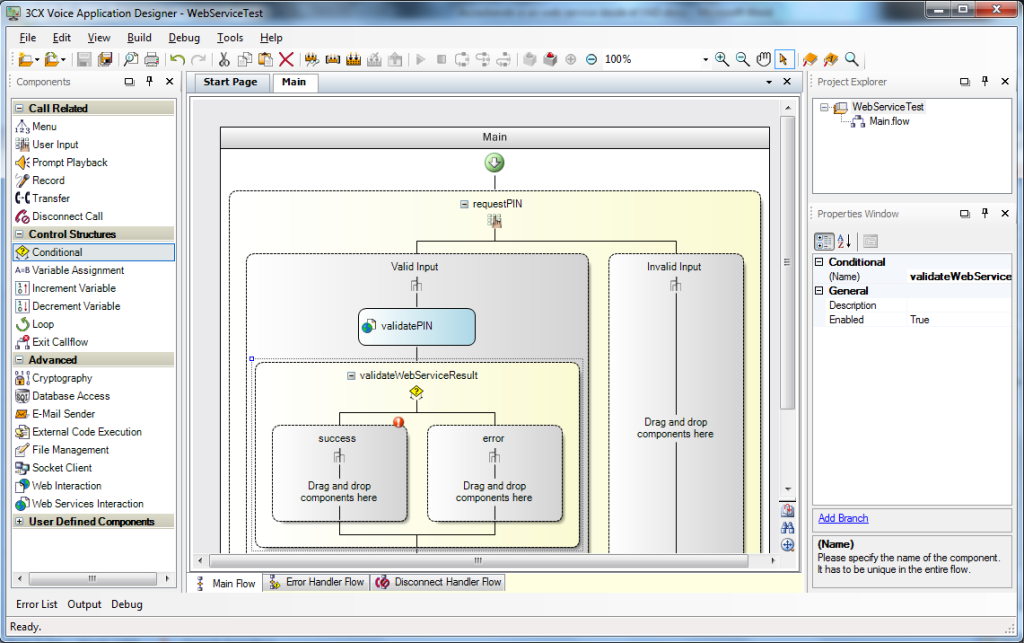 Deploying a 3CXVAD application has never been easier thanks to the new Create Deployment Package tool.
Click "Build" > "Create Deployment Package". A folder with all the application files will be created.
ZIP this folder and send it to your customer. (Note: Contains an EXE inside so rename the package to ".bin" for example so email filters do not block the attachment).
Extract the contents to the virtual hosted server.
Double click "DeployVADProject.exe".
Select the instance that the VAD application should be activated on.
Test the IVR by calling it.
Fixes
Email sender component now allows you to specify whether the body is HTML or plain text.
A Deployment package is included when a 3CXVAD application package is created. So just send the zip file to the customer, the customer extracts
Fixed ODBC connections to MySQL failure due to charset.
Fixed 'move directory up' directive not being considered when configuring a Dynamic Audio File Prompt.
Download Links and Documentation
Download the latest 3CX VAD
Read the 3CX VAD Manual.