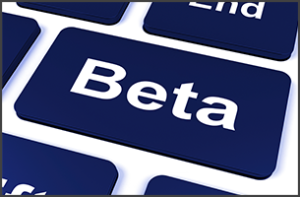 Available in beta today and for customers from Australia or New Zealand: 3CX WebMeeting 8!  3CX WebMeeting 8 adds exciting new features that make it the most advanced WebRTC based online meeting platform available today.
New functionalities that have been added:
Ability to record online meetings and download them as mp4.
Remote Control Windows computers.
Significant video quality and bandwidth optimization enhancements.
Ability to survey meeting participants.
Hand over meeting control to another participant.
Anonymize participants.
Meeting Location selection: Select optimal MCU for better video quality.
Meeting Location (MCU)
This server features an MCU (location of video server) based in Melbourne, Australia which dramatically improves video quality for our Austrialian & New Zealand customers. If you want to trial 3CX WebMeeting in the US or EU, you must select the Meeting Location (Create Meeting > Options) to be in the EU or US accordingly to improve video quality. You can also set the default meeting location from the admin portal. If you leave the default setting of Melbourne you will likely experience lower video quality in the US and EU. The EU and US WebMeeting portal servers will be upgraded to version 8 in the coming weeks.
Deployment now also possible without 3CX Phone System
Additionally, 3CX WebMeeting is now available independent of 3CX Phone System. Three editions are available:
3CX WebMeeting – Stand alone version. Meetings are organized from a web portal
3CX WebMeeting for 3CX Phone System – Integrated with 3CX Phone System, meetings are organized from 3CXPhone.
3CX WebMeeting Server – On premise edition of 3CX WebMeeting.
Remember this is a hosted platform based in Melbourne, Australia.
To read about 3CX WebMeeting:
Product overview: www.3cx.com/webmeeting/
3CX WebMeeting Administration Manual: www.3cx.com/docs/manual/
3CX WebMeeting User Manual: www.3cx.com/user-manual/webmeeting/
The 3CX WebMeeting Product & Development team eagerly await your feedback!!