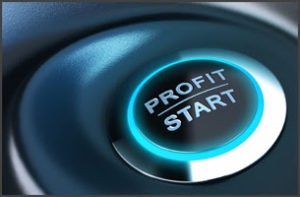 Video conferencing has become easily accessible with new solutions, but are your employees using it to boost business profit?
In fact, face-to-face meetings on video can be extremely effective in building your business, and it spares you the need to spend time and money on travel. Using a smartphone app or a softphone is all you need to get in close touch securely with partners and stakeholders. And you can bring them into the conference without requiring special software or plugins thanks to WebRTC technology.
The result is that many businesses already use video conferencing to connect employees and clients, giving that personal touch that only a face-to-face meeting offers. For example, contractors now routinely pitch proposals via video conferencing. Insurance adjusters deal with customer claims using video meetings. Banks use video to connect their customers to tellers and client advisors who can then link in specialist experts for specific kinds of advice.
Companies use video conferences to negotiate and close deals – both are much easier when you can see prospects on video, and react to their body language. Managers can give instructions via video to on-site representatives who are then better equipped to work with potential clients.
It's important that managers promote adoption of video conferencing by employees, not only to boost profit, but also to get the important productivity improvement that comes with increased collaboration – ideas and information get to where they are needed faster if employees get more face time. Managers should track who is using video effectively, how they are doing it, and then propose the meeting methods to others, analysts at Ovum suggest in a recent report.
With 3CX's Unified Communications Solution, video conferencing is a snap, making it much easier for employees to adopt. 3CX enables employees to join conferences wherever they are, and they can elevate a voice call to a video conference with just a few clicks. The WebRTC-based video platform means that anyone, whether within the company or not, can participate in a conference using nothing more than the Chrome or Firefox browser they already have, and it ensures that all exchanges remain secure.
Take a look at what you can do with 3CX video conferencing here.