3CX Phone System Version 9 features the ability to easily upgrade your IP Phone's firmware network wide. This is done using the Phone Provisioning node located in the "Settings" section.
Pre-requisites
Download the latest firmware available for your phone model.
It is recommended to use 3CX Tested firmwares
3CXPhone System Version 9 SP4 and up is required
You can upgrade firmwares for the following phones – click on each link to see specific information how to upgrade the phones firmware: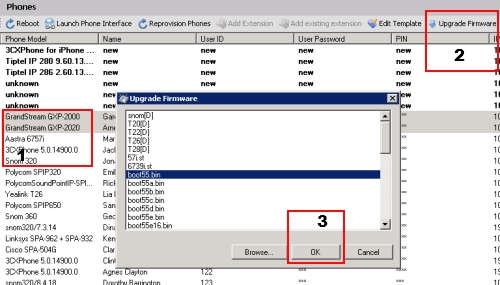 Upgrading firmwares for popular phones from the 3CX Management console. For detailed instructions, see the links for each vendor above.