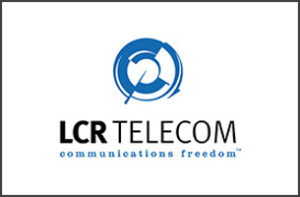 LONDON, UK and ANTWERP, BELGIUM, 10 NOVEMBER, 2015 – 3CX, developer of the next-generation software-based PBX 3CX Phone System for Windows, announces its partnership with Belgian telecom services provider, LCR Telecom.
LCR Telecom is one of Belgium's first alternative providers of fixed telephony in Belgium and has grown its portfolio since 1994 to include services such as xDSL, mobile telephony, and VoIP. Through LCR's partnership with 3CX, the Belgian IP telephony market will gain access to 3CX's software-based PBX via the network LCR has established over the past 20 years.
Additionally, Belgian telecom resellers will experience the tremendous technical support inherent to the mission of both 3CX and LCR as a result of the partnership.
Sebastian Balan, Sales Executive – BeNeLux & MENA said:
"The successful interop between 3CX Phone System and LCR Telecom's SIP Trunks ensures easy configuration and plug -and-play functionality between the two solutions. Users can choose LCR as their SIP Trunk provider of choice from within the 3CX Management Console, and take advantage of their years of experience and exceptional customer support".

Gino De Cuyper, Business Consultant at LCR Telecom said:
"LCR Telecom is proud to have received certification by 3CX. There are currently thousands of companies in Belgium who rely on the network LCR Telecom provides for SIP, Mobile (GSM) services and data solutions (xDSL). The fact that LCR Telecom is operational on the Belgian market since 1994 and has a loyal customer and partner network speaks for itself. The certification by 3CX does not only guarantee users a faultless compatibility, but also dealers a fast and easy configuration. For the dealer network of LCR Telecom, flexibility and personal support have the highest priority."
About 3CX (www.3cx.com)
3CX is a 100% channel company and is the developer of a software-based and open standards IP PBX which innovates communications and replaces proprietary PBXs. 3CX cuts telco costs and boosts company productivity and mobility.
With integrated WebRTC web conferencing, softphones for Mac and Windows and smartphone clients for Android, iOS and Windows phones, 3CX offers companies a complete Unified Communications package out of the box.
250,000 customers worldwide use 3CX including Boeing, McDonalds, Hugo Boss, Ramada Plaza Antwerp, Harley Davidson, Wilson Sporting Goods and Pepsi. Maintaining its global presence, 3CX has offices in the U.S., U.K., Germany, South Africa, Russia and Australia. Visit 3CX on Facebook, Twitter and on Google+.
About LCR Telecom (http://www.lcrtele.com)
LCR Telecom started in 1994 as one of the first alternative providers for fixed telephony in Belgium. Since then LCR has grown and completed their product portfolio with xDSL, Mobile Telephony, and VoIP. Its VoIP platform is a fully redundant system over multiple locations with real-time replication. Delivering a personal service with a "no nonsense" mentality is the company's commitment to its broad portfolio of business customers in Belgium.